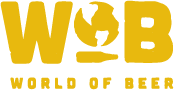 We're back again at World of Beer - Ft. Worth with PubGuys Trivia! This week we had more than 20 players going at it for a chance to win a $25 (1st) or $10 (2nd) gift certificate while putting their brains to the test! We also had the return of a regular team from Beer and Brats/Brickyard (RIP) at World of Beer this week, giving our local regulars an extra challenge. There's always two full games, with Themed Rounds and Visual Rounds, as well as the occasional Kitchen Timer Bonus Round. Here's what happened this week:
Game 1
This week we had Fish Tots, Got Here Late, and the regulars from our old location, Mousaholics, all playing for a chance to get a free gift certificate. Every game we have a Themed Round for Round 2, and this week this game's theme was Programming Languages. That means that all of the questions/answers that round had references to various programming languages. To go along with the Themed Round we also had a Visual Round, which is exclusive to Game 1. The Visual Round for this game was License Plate Slogans, so the teams were provided with a visual guide that had slogans from around the US, and they had to match those slogans to the respective state and turn it in at the end of Round 3.
Got Here Late ended up taking 1st place away from Fish Tots, with Mouseaholics in a close 3rd place. Honorable mention goes to the tongue-in-cheek team FYI: The Vouchers Don't Work On Alcohol. Here's a question that stumped everyone:
What performer narrates Wes Anderson's 2001 film The Royal Tenenbaums?
I, personally, had never seen the film, so I had no idea. I don't think many of our players had seen the film, either, since they all got it wrong! The correct answer was:
Game 2
We gained a team, Chris Cornell's Ghost, between Game 1 and 2, and they put up a pretty strong front. This game, instead of the Visual Round, we had a Kitchen Timer Bonus Round. During that round, that takes place at the end of Game 2, the teams have a time limit to put down 10 answers to a question provided by yours truly. At the end of the time limit, if they don't get their answer sheet to me in time, they get 0 points for that round. This week's Kitchen Timer questions was:
What are the ten "Disney Renaissance" films released between 1989 and 1999?
We still also had the Themed Round for Game 2, and the theme this time was: Brought to you by the letter D, which means that all the questions/answers that round all had something to do with that letter. This time Fish Tots put their thinking caps on and stole 1st away from Got Here Late, although Got Here Late took a breather and unfortunately came in last place. Coming 2nd we had Mouseaholics showing up, but only one point from tying with Chris Cornell's Ghost. Here's another question that stumped everyone:
What group received the Nobel Peace Prize for 2013?
It was not CERN, Planned Parenthood, or Grean Peace. Nobody got it right, it was:
The Organization for the Prohibition of Chemical Weaponsor OPCW
And with that we wrap up another week at World of Beer - Ft. Worth with PubGuys Trivia! I've been at this location for over a year and it has been a blast meeting so many new people and smiling faces! The staff at WoB are stellar, and the patrons are always ready for a good time. PubGuys is always ready for your next event or venue, so be sure to reach out if you want to run your own trivia night for friends and family! I'll always be happy to provide music, host, and crack some jokes, so be sure to come out! Until next time!
Desmond AKA "Thassodar" or D-munny
Do not forget to keep checking Facebook, Twitter, Instagram, and right here at pgtrivia.com for bonus point opportunities, #didyouknow spectacularness and more.