Select Date
2023
2022
2021
2020
2019
2018
2017
2016
2015
1899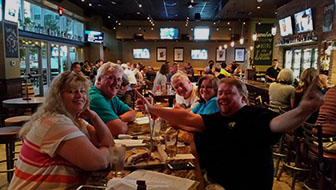 Hey, I didn't wait quite to the last minute.
It is a glorious spring day in Texas and the PubGuys Trivia League is in full swing and lives are getting busy busy busy with the end of school looming. So what better time to come out, relax, answer a few trivial questions and drink some great beer. No bad weather tonight so I hope to see you there.
The phrase that pays tonight is: "Woman Card" Come tell me that phrase and your team will get a bonus point for that round.
See you there!
PGTerrill
Scores for 2016-04-20
Game 1
harriet tubman in a mesh tank top
30
i thought this was speed dating
26
Game 2
harriet tubman in a mesh tank top
24