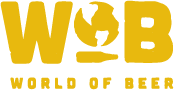 It was a very small game this week, compared to last week, at World of Beer - Ft. Worth. This time we had just 12 players and three teams going at it, but that didn't stop the trivia! This week, since there were so few teams, we did one big 6 round game instead of two 3 round games. That didn't stop us from having the Visual and Kitchen Timer Bonus Rounds, though, so the game was still very intense. Let's get right on into what happened!
Game Summary
So we had one of our regular teams that changes their name each week, Oh Hell Yeah, Draw 4, as well as another group going as The Right Half. Rounding out all the teams we had Travis Pento as well, with all of them going for $50 or $20 gift certificates for 1st and 2nd, respectively. The Theme for the first three rounds was; Written in the stars, and for the second set of three rounds it was: On the south side of Chicago, meaning the questions and answers for those rounds were about the underlined word in those phrases. There was also the Kitchen Timer Bonus Round that asked what the top 10 coastlines in the world were. This week I had the unique chance to make up my own question, and it stumped two out of the three teams:
How many books were in the original Dune series by Frank Herbert before he passed away?
I'm a huge Dune fan so I had to take this opportunity to ask a question about one of the greatest science fiction books of all time. Only one team got it right, it was:
With Oh Hell Yeah taking 1st place, and Travis Pento taking 2nd, that's all we had for this week at World of Beer - Ft. Worth for the week after Thanksgiving. Let's hope next week we have a greater turnout, but that's yet to be seen with the Winter Break coming up for a lot of local colleges. If anything, the week before and after Chirstmas should be a blast, so come on out next time for some more fun, FREE, trivia at World of Beer - Ft. Worth. Until next time!
- Desmond AKA "Thassodar" or D-munny
Do not forget to keep checking Facebook, Twitter, Instagram, and right here at pgtrivia.com for bonus point opportunities, #didyouknow spectacularness and more.