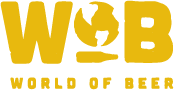 This week at World of Beer - Ft. Worth we had 50 players which, I believe, is the biggest group I've had since I started hosting there in September of last year! We had people all across the bar playing while enjoying Taco Tuesday and their mind-boggling selection of beers from all over the world. Every week PubGuys is here hosting two games with a chance to win a $25 gift card (1st place), or a $10 gift card (2nd place) to World of Beer. It is FREE for anyone to play, and it's an absolute blast every week!
Game 1
This game we had last week's winners Flaming Yawn out once again, and they were joined by our regulars Got Here Late and Hotdog Water (sometimes playing as The Barstools). We also had some new teams like SVCCulents, Last Place, and Murphy's Law join us as well. This week's Visual Round was 2020 Movie Posters, so each team had a chance at 10 bonus points if they were able to guess the movie based on its poster. As always there was a Theme Round for Round 2 as well, and the theme this time was From Beyond the Grave, which meant that all the questions and answers had something to do with people or celebrities that were still making themselves known after they passed away. This game Flaming Yawn ended up tying with Last Place and lost their Rock, Paper, Scissors tiebreaker as well. Here's a question that stumped everyone:
If someone responds DFIK, what are they trying to say?
We had a lot of teams that were close, but did not get it. The correct answer was:
Game 2
A few people left, but we still had around 30 people playing during Game 2. This was a very tight game, with ties for 3rd and 4th place. 1st and 2nd place were only one point away from each other as well, with Flaming Yawn taking the win. The Barstools ended up taking 2nd place with 3rd and 4th a few points behind. The theme for Game 2's Round 2 was Back to the Salt Mines, meaning that the questions and answers were related to salt. Unlike Game 1 we had a Kitchen Timer bonus round for Game 2, and that questions was: What are the eight vegetables that make up the beverage V8? Each correct answer was worth an additional point, and could make or break if your team wins or not. Here's one that stumped almost everyone in Game 2:
Utah's Great Salt Lake is the largest remnant of what enormous prehistoric lake?
Only one team got the answer right, which was:
Next week's trivia is right before my birthday, so if you couldn't make it out this week be sure to come out next week! I most certainly will be there, and I'll be drinking some beers as well. Don't forget that if you register your team online and say you're playing at World of Beer - Ft. Worth you get an extra bonus point just for doing it! It also helps speed up the process, so I don't have to type in 13 team names! Grab some friends and come out next week, until next time!
- Desmond AKA "Thassodar" or D-munny
Do not forget to keep checking Facebook, Twitter, Instagram, and right here at pgtrivia.com for bonus point opportunities, #didyouknow spectacularness and more.