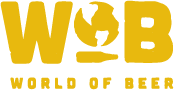 Tomorrow (07/20) is my birthday so this week was a special trivia night at World of Beer - Ft. Worth. This time some of our regular teams got creative with their names, making me call out my birthday when I was reading out the scores to everyone! I appreciate all the birthday wishes, but they really did not have to sing for me. Even though it was a slight birthday celebration for me the trivia questions did not stop flowing, and we had 30 players come out to enjoy some FREE trivia with PubGuys. Let's get right into the games!
Game 1
Once again we had Flaming Yawn at WoB, along with The Barstools and Florence and the Meowchine. To change it up, and to make my life more difficult, Got Here Late registered as Tomorrow's My Birthday. I honestly thought someone on the team had my same birthday, so they got me this time when I had to say it out loud. The Theme for Round 2 this game was Sing the Body Electric, meaning that all the questions and answers had a "shocking" hint in it. The Visual Round this game was Famous Dogs, so players had to pick what type of dog was in a list of feature films and animated movies. Flaming Yawn ended up winning Game 1, with Tomorrow's My Birthday taking 2nd place. Here's a question that stumped almost everyone:
What is the name of the video game series featuring the buffed up theoretical physicist Gordon Freeman?
I'm a big-time gamer so I knew this one immediately. Unfortunately most teams, including some that win almost every time, did not get it right. The correct answer was:
Game 2
During this game Got Here Late changed their team name to Sing Me Happy Birthday, which, as you could guess, ended up with people singing for me. Other than that most everyone stayed for Game 2, and we even had a new team, Sapper of Answers, join in. The Theme for Round 2 in Game 2 was The Beat Generation, meaning all the questions and/or answers had to do with some sort of "beat" (like beating eggs, for example). There was no Visual Round for Game 2, and instead there was a Kitchen Timer bonus round. The question for that round was: Name the top 10 highest-grossing live-action films starring Tom Hanks in a lead or supporting role prior to the end of 2016. That gave every team a chance to win 10 extra points at the end to take home the prize. Dixie Normous and Jerk Store took 1st and 2nd, respectively, and here's a 3 point question that stumped everyone:
Instead of ice cream, Ben & Jerry originally went into business to make what other food?
It wasn't candy, fried chicken, bread (CLOSE!), or yogurt. The correct answer was:
Another week comes to a close with PubGuys trivia at World of Beer - Ft. Worth. If you have some free time between 7 - 9 PM every Tuesday come out and see me! Next week will be devoid of any birthday shenanigans, but we will still have tons of great trivia to put your brain to the test! Make sure you come out, I'll be there! Until next time!
- Desmond AKA "Thassodar" or D-munny
Do not forget to keep checking Facebook, Twitter, Instagram, and right here at pgtrivia.com for bonus point opportunities, #didyouknow spectacularness and more.