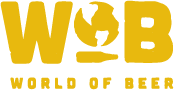 Once again we're back at it at World of Beer - Ft. Worth for some FREE trivia with PubGuys! The past few weeks we have been pusing more than 40 players a game, and this week was no exception. We had 10 teams going at it this week for a chance to win a $25 or $10 gift card to World of Beer for 1st and 2nd place, respectively. But they didn't only come out for trivia, they also came out for an amazing beer selection. a full bar, and a kick-ass kitchen menu as well! What do we do during trivia? Let me tell ya!
Game 1
Coming back out for more punishment this week we had Got Here Late, Flaming Yawn and Jerk Store. Last week's winners, Nicky Flash, were also back again to use the gift card they won last week, and to kick some more butt at trivia as well. The there for Game 1's 2nd round was Mighty Ducks, so all the questions and answers that round had references to ducks. The Visual Round this week was all about sharks, so each team had to tell us what type of shark was on the Visual Round sheet. For Game 1 Got Here Late actually took 1st place for the first time in weeks, followed by newcomers Terrific Trio in 2nd place. Here's one that stumped everyone:
In which fictional city and state does Donald Duck live?
We had a lot of teams say Duckburg, Duckville, or even Mallardville, but they were not correct. Nobody was even close to the state, either. The correct answer was:
Game 2

For Game 2 we dropped to a little under 40 players, but it was their loss because we still had a lot of fun! This time we had Got Here Later going against Got Here Late for another chance at winning a free gift card to World of Beer. This game was just a close as the first game, with a 4 point spread between 1st and 3rd place. The theme for this game's Themed Round was Two By Two, so all of the questions and answers had references to either two letters, the 2nd of something, and one question even had two correct answers. The Kitchen Timer round, which took over the Visual Round from Game 1, was to name the 6 current NBA franchises that had yet to make an NBA Finals appearance for a chance at 6 additional points. This time Nicky Flash woke up and won 1st place with Got Here Late taking 2nd. Here's the three point question ony one team got right:
In medical terms, gravidity is what?
It was not the level of triage, the likelihood of death, and it did not have anything to do with obesity. The correct answer was:
The # of times a woman is or has been pregnant
So here we are with another week down at World of Beer - Ft. Worth with PubGuys trivia! New players are always welcome, and I love to see new faces. With new teams we have fewer chances for the regulars to sweep up every week, so the more the merrier. It also gives the regulars and incentive to bruch up on their skills and come back to try again! I'm here every Tuesday from 7 to 9 PM, so I hope to see you all next week! Until next time!
- Desmond AKA "Thassodar" or D-munny
Do not forget to keep checking Facebook, Twitter, Instagram, and right here at pgtrivia.com for bonus point opportunities, #didyouknow spectacularness and more.