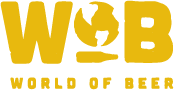 Here we are again with another Taco Tuesday at World of Beer - Ft. Worth with PubGuys trivia! It's a fun way to stay cool inside while having some great beers and amazing food. Not only that, you get to impress your friends with your trivia prowess! Come out and beat the summer heat, for FREE, and get an opportunity to win a $25 or $10 gift card to World of Beer! And since there's two games every week, there're two chances to win! There's no place I'd rather be than a place with so many beers there is no possible way to try them all in one visit.
Game 1
This week we had the return of Aimee's Balls for the first time in weeks, as well as Flaming Yawn, who won a few weeks ago. Got Here Late came out once again, and we had some new faces with Shelly Belly and Cat-A-Marans joining the fray. This week's Visual Round for Game 1 was 2017 Best Picture nominees, so each picture had a hint to that effect. The theme for Round 2 this time was What's In a Nickname, so each question or answer had something to do with nicknames. For Game 1 Flaming Yawn took the win, with Shelly Belly coming in 2nd. Here's a question that stumped everyone:
The first attested use of the word "scuzzy" was in reference to "Ratso" Rizzo, in which film?
We had some great answers like Goodfellas, The Godfather, Dick Tracy, and Gease. But they were not even close! The correct answer was:
Game 2
Just like every week, this week just about every team stuck around for Game 2. This time, though, we had Uncrustables join us to try and win some gift cards to World of Beer. This game's Theme Round was There's No Place Like London, so each question or answer had a reference to London in it. Instead of there being a Visual Round in Game 2, instead there was a Kitchen Time Bonus Round. That round typically gives teams a chance to win between 8 - 10 bonus points that can sometimes decide who the final winner is. The best part is if your team is down a few points you stil have the possibility of winning if you can lock down the Kichen Timer Round! This game Flaming Yawn took the win again, with The Barstools taking 2nd place after a tie with Cat-astrophe. Here's one that stumped everyone for Game 2:
A few teams put the UAE, Yemen, Syria, and Iran. They were so close, yet so far. The correct answer was:
Another week has gone with some fantastic fun with PubGuys trivia at World of Beer - Ft. Worth. Those questions that stumped everyone were worth 3 points each, our highest possible point payout, so if you knew them you probably would have had a great chance at winning! Bring some friends and come out next week for some fun, FREE, trivia with PubGuys! I'm going to try to get them to rename Tuesdays Taco Town, but I doubt that will happen. Either way, tacos are also cheap during trivia so you can get some great food as well. Until next time!
- Desmond AKA "Thassodar" or D-munny
Do not forget to keep checking Facebook, Twitter, Instagram, and right here at pgtrivia.com for bonus point opportunities, #didyouknow spectacularness and more.