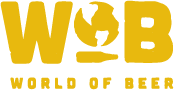 This week was decidedly colder than previous weeks at World of Beer - Ft. Worth with PubGuys Trivia, but that didn't stop over 40 players from coming out to enjoy some FREE trivia! It was the biggest crowd this month, and we saw a lot of our regular teams coming out to play as well. Each week from 7 to 9 PM we have two games where 1st and 2nd place can win a $25 or $10 gift certificate, respectively. It's also always Taco Tuesday each week as well, so you can grab some grub while stretching your brain muscle. Here's what happened this week:
Game 1
We had Fish Tots, Got Here Late, Last Place, and Jerk Store out this week, along with Hoes For Sho, Mile High Club, and Sand Crackas. In total we had 10 teams going head-to-head to win, so it was a very busy night. The Theme for Round 2 was It's All Greek to Me!, so all the questions and answers that round referenced Greece. The Visual Round for this game was for everyone to name Greek letters, so each team was provided with a visual guide to guess all of the Greek letters on the form, for a chance at 10 additional points. At the end of the game Fish Tots took 1st place, followed very closely by Got Here Late. Everyone was pretty on it this week, with each question getting at least half of all the participants getting it right, so we don't have a stumper for Game 1 for the first time EVER! Let's move on to Game 2!
Game 2
For this game we lost a few teams, but we did not fall under the 40-player mark still. This time, instead of there being a Visual Round, we had a Kitchen Timer Bonus Round. The question for that round was: According to the CIA Worldbook, what are the top ten tallest buildings in the United States? Each team had a time limit to put down 10 answers to that question for a last-minute chance at 10 bonus points. The Theme for this game's Themed Round was Brought to you by the number 4, so all the questions/answers that round were about the number four, or sets of four. This time Got Here Late, Sand Crackas, and Jerk Store pushed out Fish Tots from the top three, with Jerk Store and Sand Crackas tying for 2nd. Got Here Late has been on a roll with several wins in the last two months! Here's a question that stumped everyone:
There were many guesses that had two of the four, but nobody got all four animals correct. The correct answer was:
Bear, Elephant, Lion, Tiger
Hopefully we can keep this amazing turnout from this week going all winter long! There's also a MASSIVE hotel/resort being constructed across the street from World of Beer - Ft. Worth, so I can only assume when it opens next year having 40 players will be no big deal. Until then, though, make sure to come out and see us for some fun, FREE, trivia with PubGuys! I'm here every week from 7 to 9 PM, hope to see you, too! Until next time!
- Desmond AKA "Thassodar" or D-munny
Do not forget to keep checking Facebook, Twitter, Instagram, and right here at pgtrivia.com for bonus point opportunities, #didyouknow spectacularness and more.