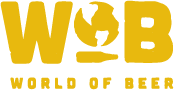 Nine teams joined us this week at World of Beer - Ft. Worth for some fun and free trivia! There were two games at three rounds each, and in each game the winning teams had a chance to win a $25 gift card for 1st or a $10 gift card for 2nd. Round two each game was a Theme round, with a common theme between the questions or answers, and Game 1 had a Visual Bonus Round! Game 2 had a Kitchen Timer Bonus Round, with each respective bonus round giving everyone a chance to come out on top with the possibility of getting 10 bonus points. With two games and two chances to win, why not come on out? And don't worry: the scores are reset between Game 1 and 2!
Game 1
We had some returning champs joining us this week with Budgie Butt Stuff and Fist Tots going at it once again. We had a few newcomers as well with Sock Cuckers and F-nasty coming out for a chance to win. There was also another team I hadn't seen in a while, Shit Show, and they actually came put on top for Game 1 with a ONE point win! Sometimes that Bonus Visual Round can make or break a game, and this game was extremely close! Although everyone came with their game-face on there was still a question only one team got right:
The team that got it, Budgie Butt Stuff, still ended up taking 2nd place this game! We had some people guessing Batman, Punisher, and Jessica Jones, but they were all incorrect. The right answer was:
Game 2
Everyone was having a good time so almost every team that participated in Game 1 stuck it out for Game 2. It seems like the later it got the more enthusiasm I received as people got a few beers in them. Not only that but Budgie But Stuff put on their thinking caps and stole 1st place from Fish Tots, who graciously took 2nd. The Kitchen Timer Round this game was a doosy with the highest score for any team only being 4 out of a possible 10 points! Here's the question from Game 2 that nobody got exactly right:
We were looking for the exact quote, not just part of it. Most teams got one half of it, or the other, but no team was able to give me the whole quote so everyone got partial credit. The last part of the quote was:
That's it for the last game at World of Beer - Ft. Worth until next year! Join us in 2022 for the first game of the year and make sure you get some cheap tacos on Taco Tuesday! Hopefully this will be the year we eradicate the pesky COVID-19 virus, but we will persevere! Don't forget to join the World of Beer membership club for a discount on canned beers Tuesday nights, as well as other great benefits! See you next week!
-Desmond AKA "Thassodar" or D-munny
Do not forget to keep checking Facebook, Twitter, Instagram, and right here at pgtrivia.com for bonus point opportunities, #didyouknow spectacularness and more.