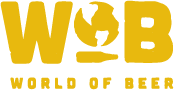 It's finally starting to cool down as fall approaches in Texas at World of Beer - Ft. Worth! PubGuys is at is again with me, your weekly host! This week they had a plethora of Octoberfest and pumpkin themed beers, as well as some great food to pair with them. Each week we have two games with three rounds each, and a chance to win a $25 or $10 gift card each game. It's FREE to play and we have a game every Tuesday from 7 to 9 PM. What goes on? Check it out:
Game 1
This our returning champs from a few weeks ago, Flaming Yawn, came back out to try and reclaim their title against other regulars like Got Here Late, Aimee's Balls, and Jerk Store. This week's Themed Round for Game 1 was Welcome to the South, so all the questions and answers were related to the South. We also had a Visual Round during this game, which was Texas Birds, and each of the teams had until the end of Game 1 to turn in their sheet for a possible 10 additional points. The winner of Game 1 this time was Jerk Store, followed by Aimee's Balls, with Flaming Yawn taking 3rd place losing by one point. Here's one that stumped almost everyone:
It was not the United States, The Netherlands, or Italy. The correct answer was:
Game 2
During this game instead of a Visual Round we had a Kitchen Timer Bonus Round, where the teams had a time limit to come up with 8 answers to the question: Name the 8 U.S. states that both begin and end with a vowel. This time Flaming Yawn came out on fire, taking 1st place and leaving Jerk Store in the dust! In 2nd place we had a team that was new to trivia, She Gone, beat out Game 1's winners, Jerk Store, for a $10 gift card to World of Beer - Ft. Worth! Round 3 was rough for all the teams, but here's a question that stumped everyone but one team:
We received a lot of joke answers to this one, like Boris Karloff and Beyonce, but of course they were incorrect. Only one team got it right:
If you were out this week for PubGuys Trivia at World of Beer - Ft. Worth, you missed out! There's great food, friendly staff, and FREE trivia every Tuesday night. If you're not into beer they also have a full bar as well, so they can whip up any cocktail you can imagine as well. On top of that it is Taco Tuesday, so their chicken, beef, barbacoa, and shrimp tacos are all very cheap. Come on out next week and have a great time with us! I'll be there; until next time!
- Desmond AKA "Thassodar" or D-munny
Do not forget to keep checking Facebook, Twitter, Instagram, and right here at pgtrivia.com for bonus point opportunities, #didyouknow spectacularness and more.