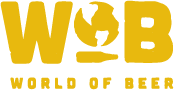 Well after last week's kerfuffle I was back on top of my game at World of Beer - Ft. Worth with PubGuys Trivia! No technical problems, very little stress, and almost 50 players came out this week for some fun, FREE, trivia! We even had some teams we hadn't seen in over 6 months come out last week, and it was a showdown of champions new and old! Each week we're out here for two games, for a total of 6 rounds, and it's always a good time. World of Beer always has the best beer selection, as well as their Taco Tuesday special, so come on out next week? What happens each week? Here we go!
Game 1
This week's game beat last week's turnout, where we had about 43 players during my Speaker Apocalypse. The turnout this time was 48 players, and it included long time regulars Shit Show, Fish Tots, Flaming Yawn, and Jerk Store. Not only are they regulars, but they are some of our top teams as well! If you look at the previous write-ups (by yours, truly) you'll see Fish Tots, Flaming Yawn, and Got Here Late on top more than not! It was truly great to see them all go at it this week! The week Themed Round, which is always Round 2, we had the theme: Ring around the collar. That means that all the questions/answers that round referenced some kind of ring (or torus, or sphere). This time, instead of our typical Visual Round, we had a Kitchen Timer Round for Game 1, for the first time EVER. That gave each team a chance at 7 extra points to try and take the lead at the end of the game.
Here's one that stumped most teams this game:
How many flavors of Froot Loops are there?
It is not five or six. That's because there are several colors, but they're all the same. The correct answer was:
Flaming Yawn ended up taking 1st place, followed very closely by Jerk Store. Missing 2nd place by just one point we had Fish Tots and Got Here Late as well. Unfortunately for them there is no prize for 3rd place.
Game 2
We were back down to 40 players for Game 2, but that did not stop the trivia, beer, and tacos from flowing freely. This game was no different than Game 1, with a Themed Round for Round 2. This time the theme was: Water water everywhere. That meant that entire round had questions and answers all having something to do with water. Since we doubled up on Kitchen Timer Rounds this week, we also had another one of those with the following question: Name the eleven US states that contain the letter W. Since we still had all the top teams in attendance it was still a close game. Flaming Yawn still took 1st place, but Jerk Store was pushed to the bottom of the top 5. For 2nd place this time Got Here Late beat Fish Tots by one point!
Here's a question that stumped most teams in Game 2:
What was the first horror movie to be nominated for the Best Picture Academy Award?
A few teams thought it was Psycho, the Shining, or even Cujo. but they were all wrong. It was:
Can we go even bigger next week?! It's certainly possible, we didn't even get near max capacity this week! Be sure to come out and see us at World of Beer - Ft. Worth with PubGuys Trivia EVERY Tuesday from 7 to 9 PM. It's always 100% free to play, you could win a free gift card to come back with, and they have all the beer and liquor you could ever want. Don't forget to drink responsibly, though, because the more liquid encouragement you take in, the worse you'll probably do at trivia. Until next time!
- Desmond AKA "Thassodar" or D-munny
Do not forget to keep checking Facebook, Twitter, Instagram, and right here at pgtrivia.com for bonus point opportunities, #didyouknow spectacularness and more.