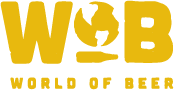 Another Spring day at World of Beer - Ft. Worth this week with PubGuys trivia! Summer is just around the corner with its blistering heat and freedom from school activities. Why not beat the heat with a cool beer from World of Beer's massive selection, as well as some FREE trivia? Grab some food while you're there and you have the perfect hang out spot every Tuesday from 7 - 9 PM. Best of all it's hosted by ME, so you should come out and see me for the best trivia hosting in town*!
Game 1
For Game 1 we had Got Here Late back in the house, along with Red Flannel Hash from last week. Joining them, for the first time at World of Beer - Ft. Worth, was Regular Losers That Are Really Not That Bad, The Barstools, and PQC Tigers representing one of the oldest historically black colleges West of the Mississippi River. This week's Visual Round was based on animated cartoon characters, and our Round 2 theme for the Themed Round was Gulf States. During the Themed Rounds each game there is a common theme for the questions and answers, and it's up to your team to guess what the theme is and put it on your scoring sheet for extra points. Got Here Late ended up taking first place this game, followed by Regular Losers That Are Really Not That Bad. Here's one, that I think was asked last year, that stumped everyone:
In the movie Crimson Tide two crewmembers get into a physical altercation over a "difference of opinion" concerning which Marvel Superhero?
Captain America, Spiderman, The Hulk, and Iron Man were a few that came up in the guesses, but they were wrong. The correct answer was:
Game 2
In Game 2 instead of there being a Visual Round there is a Kitchen Timer bonus round. That round, which is at the end of the game, gives every team a chance at anywhere between six and ten bonus points! The Kitchen Timer round question this week was worth eight points and required teams to tell us the current game pieces in Monopoly as of 2022. This game we had a few name changes but, generally, everyone stuck around for more FREE trivia. The Theme for Round 2 this time was Brought To You By The Number 3, meaning that all the questions/answers had something to do with the number three. Got Here Late took the win again this game, and The Barstools ended up taking 2nd. Here's one that stumped everyone for Game 2:
A lot of teams received partial credit for this one, since they only guessed one of the three members correctly. Some people assumed Johnny Cash, Willie Nelson, and a few other greats, but they were all wrong. The correct answer was:
Hank Williams, Jimmie Rodgers and music businessman Fred Rose.
Well that's it for another week of PubGuys trivia at World of Beer - Ft. Worth! If you missed it this week then make sure you make it next week! Even if you can't get there at exactly 7 o'clock you can still make it in time for Game 2, so grab some friends and come on down. And I forgot to mention World of Beer also has a full bar and kitchen menu, so you can grab some great food while hanging out with me and your friends. So beat the heat, grab some beer, some food, and your thinking cap and come on out next week! Until next time!
- Desmond AKA "Thassodar" or D-munny
Do not forget to keep checking Facebook, Twitter, Instagram, and right here at pgtrivia.com for bonus point opportunities, #didyouknow spectacularness and more.