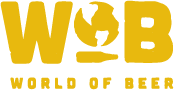 We were back again this week with PubGuys trivia at World of Beer - Ft. Worth. It was stormy weather throughout the day so the turnout was a little less than last week. Nevertheless some of our regular teams took that chance to win their very own $25 or $10 gift card to World of Beer. We still had a few new teams as well, and several of them said they'd be back next week! World of Beer has a great food menu and a plethora of beers, so why not come out on a Tuesday night and join us for some FREE trivia?
Game 1
Each week there's always two games, giving everyone a chance to win. This week's bonus Visual Round theme was video game cover art. Since there were fewer teams this time, due to the weather, Got Here Late and Robbie & The Others really stepped up their game and ended up taking home the win for Game 1. Smartinis hadn't been back in a few weeks, but they deserve honorable mention for barely being knocked out of 1st place by those two teams. We also had Dinner With Ruprecht and Team Baby come out and put in their best effort to win the 1st and 2nd place prize. Here's a question during our Theme Round that stumped everyone:
The theme for this round ended up being eagles, hence the mention of The Eagles. A few teams guessed Neil Diamond and Led Zeppelin, but they were wrong. The correct answer was:
Game 2
Everyone stuck around for Game 2 for another chance to win! Since Budgie Butt Stuff and Fish Tots weren't here this week everyone felt lucky. This game's bonus Kitchen Timer round was geography based, and gave each team a chance to tack on 10 extra points to their final score. The outcome of this game was the same as the 1st game, but this time Robbie & The Others took the lead by three points. Got Here Late took 2nd place again, with Dinner With Ruprecht and Smartinis tying for 3rd place. Here's one that stumped everyone this round:
Where, in 1960, did the most powerful earthquake ever recorded in the world occur?
There were guesses of Japan, Alaska, and even Russia. The actual correct answer was:
The weather is sure to be much better next week, and World of Beer - Ft. Worth has a top-notch patio, so be sure to make some time to come out from 7 to 9 PM! I'm here every week for Pubguys trivia, and there'll never be a shortage of great beers to try! You also never know when a brewery will show up to hand out free beer samples, too, so grab some friends and come on by. Until next time!
- Desmond AKA "Thassodar" or D-munny
Do not forget to keep checking Facebook, Twitter, Instagram, and right here at pgtrivia.com for bonus point opportunities, #didyouknow spectacularness and more.