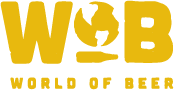 Welcome to another week of trivia at World of Beer - Ft. Worth with PubGuys Trivia! We're back at it once again from 7 to 9 PM with two full games of trivia, with a chance to win a $25 or $10 gift certificate to World of Beer! After a very interesting few weeks earlier this month, tonight's game was fairly tame with 25 players and 7 teams duking it out. Each game has three rounds each, consisting of a Themed Round and either a Kitchen Timer Bonus Round or a Visual Round that gives everyone a chance add 10 points to their final scores. If you missed us this week here's what happened:
Game 1
This time we had two of our regulars, Got Here Late and Jerk Store, going against some of our newcomer teams. Amongst the new teams we had Osteo-Whore-osis, TBD, and My Mom's Only Fans. Each game the 2nd round is always a Themed Round, meaning the questions and answers are all based around a common theme. If the team guesses the theme correctly, they receive a bonus point for putting their pint glass down and putting their brain to work. This game's Theme was: All good things come in twos. In addition to the Themed Round in Game 1, there is also a Visual Round. At the beginning of the game each team is given a visual guide that is worth 10 points, and is due at the end of Round 3. This week the Visual Round was Movies From 2018.
At the end of the game Jerk Store ended up taking 1st place, with Osteo-Whore-osis and Got Here Late tying for 2nd. After a tiebreaker question Got Here Late took 2nd, nabbing themselves the $10 gift certificate for their efforts. Here's a question that stumped everyone:
Which play was the final one attributed to William Shakespeare and his co-author John Fletcher?
The most common answer was Midsommers Nights Dream, but that was incorrect. The actual play was:
Game 2
We lost a few team between Game 1 and 2, but still had just about 20 players with us sticking it out for Game 2. The Theme for this game's 2nd round was: It's the Clothes that make the man; so the questions and answers that round were all about clothing. This time, instead of the Visual Round, we had a Kitchen Timer Bonus Round where teams had a chance at 12 points at the end of the game. To get those points the teams had a time limit to answer the following: Name the Dwarves who accompany The Hobbit, Bilbo Baggins, on his "Unexpected Journey".
Jerk Store was pushed out of their 1st place spot from Game 1, giving it up to Got Here Late. Taking 2nd, with a two-person team, we had Foxes In Soxes. Here's a question that stumped everyone for Game 2:
In the movie 42nd Street, which character quipped, "Sawyer, you're going out a youngster, but you've got to come back a star!"
Most teams skipped this one, and I don't blame them since the film came out in 1933. The correct answer was:
And with that we ended another week of fun, FREE, trivia with World of Beer - Ft. Worth and PubGuys Trivia! Come on out next week not only for trivia, but also their amazing beer selection and Taco Tuesday special! If beer is not your thing, they also have a full bar to whip up any cocktails you may fancy. In addition to that WoB Club members get a discount on cans and bottles all night, so not only could you leave a champ but you won't break the bank either. Hope to see you next time, I'll be there!
- Desmond AKA "Thassodar" or D-Munny
Do not forget to keep checking Facebook, Twitter, Instagram, and right here at pgtrivia.com for bonus point opportunities, #didyouknow spectacularness and more.