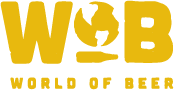 We're here again at World of Beer - Ft. Worth with PubGuys Trivia having a great time with some rousing trivia! Each week there are two games, with three rounds each, in which two teams have a chance to win a $25 (1st place) or $10 (2nd place) gift card to World of Beer! Because there are two games that means there are two chances to win! The games run from 7 to 9 PM each Tuesday, so bring some trivia into your life and come on out!
Game 1
We had a smaller group this week, with 5 teams and almost 20 players. Got Here Late, Jerk Store, and The Tuna June Experience rounded up our regulars, with Uhhhhh! and I Smell Like Beef filling out the rest. Each game we have a Themed Round for Round 2, and this game's theme was: Go Midwest, young man! In addition to the Themed Round, Game 1 also has a Visual Round as well. The teams are given until the end of the game to fill out a visual guide for a chance at 10 points. At the end of Game 1 we had Uhhhh! in 1st place, Got Here Late in second, with an honorable mention for Jerk Store because they missed out on 1st place by ONE point! Here's a question that stumped everyone:
While the rest of America celebrates "Columbus Day", South Dakota celebrates what?
The most common answer was Indigenous Peoples Day, which is incorrect. It may sound similar, but it is NOT the same day:
Game 2
This game we gained a team, taking our total team attendance to 20. Just like Game 1, this game also had a Themed Round for Game 2 as well. This time the theme was: 1984, That means that all the questions and answers that round had something to do with the year 1984. replacing the Visual Round from Game 1, we had the Kitchen Timer Bonus Round. During that round the teams are given a time limit at the end of the game for a chance at 7-10 bonus points to pull out a last-minute win. At the end of Game 2 Got Here Late took 1st place this time, with Jerk Store in 2nd. Here's another one that stumped everyone:
Which state was the only state won by the Mondale-Ferraro ticket in 1984?
I wasn't even alive when this happened, so I certainly did not know. Apparently, nobody else knew, either, because nobody got it right!
With that we end another fantastic night of trivia with PubGuys and World of Beer! Don't forget each Tuesday is their Taco Tuesday special, so come out hungry so you can nab some delicious tacos with their massive beer selection! We'll be here again next week, so I hope to see you then. Until next time!
- Desmond AKA "Thassodar" or D-munny
Do not forget to keep checking Facebook, Twitter, Instagram, and right here at pgtrivia.com for bonus point opportunities, #didyouknow spectacularness and more.