Select Date
2023
2022
2021
2020
2019
2018
2017
2016
2015
1899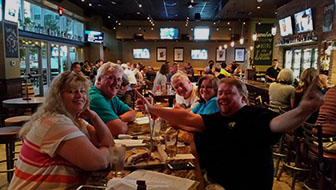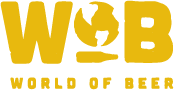 Thank you so much for playing. I want to try something a little bit different. Instead of giving you the "Phrase that Pays" I'm going to start giving you a "Featured Team of the Week." This will be picked from one of our many regular teams that have supported the PubGuys over the last 2 years at WOB Fort Worth. If you come up to me and tell me the Featured Team of the Week you will get a bonus point. If you are the Featured Team of the Week and you tell me you are you will get two bonus points!
So without further ado...
The Featured Team of the Week: Fresh off their big win in Game 2... Caitlyn Gennertalia who played under the name "The Gop Is A Real Trainwreck"
See you soon!
PGTerrill
Do not forget to keep checking Facebook, Twitter, Instagram, and right here at pgtrivia.com for bonus point opportunities, #didyouknow spectacularness and more.
Scores for 2018-01-31
Game 1
$1.3 trillion to fix the 5 hole
35
dumb, dumber, and dumber-er
30
the gop is a real trainwreck
26
dr. nassar gave me a physical
26
Game 2
the gop is a real trainwreck
41
the path to citizenship is thru the 5 hole
35
dr. nassar gave me a physical
30
dumb, dumber, and dumber-er
19