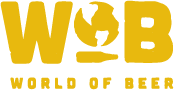 Flavor Town has nothing on us at World of Beer - Ft Worth! We're here again with PubGuys Trivia playing some FREE trivia from 7 to 9 PM! Each week they're serving up some delicious tacos during their Taco Tuesday special, while I dish out the challenging questions for all attendees! There are two separate games, giving all players two chances to win a $25 (1st place) or $10 (2nd place) gift certificate to World of Beer! If you missed this week here's a summary of what happens EVERY week:
Game 1
This time around we had Fish Tots and Got Here Late in the game, with newcomers Neco joining us as well. Every game there is a Themed Round for Round 2, and this week was no exception. The theme for this game's 2nd round was: Music makes the world go 'round, so all of the questions and answers that round referenced a band or individual musicians. In addition to the Themed Round each team is given a Visual Round as well, in which they are provided with a visual guide that is due at the end of Round 3 for a possible 10 bonus points. For the Visual Round this game the teams were given the covers of the 3rd book in a series, and they had to tell us what series the book came from.
At the end of Game 1 Fish Tots, unsurprisingly, took 1st place with an amazing lead of seven points! Coming in 2nd, for the first time ever, we had Hoes Fo Sho at 25 points! Honorable mention goes out to Got Here Late and Sorry Calvin!, who both tied for 3rd at 23 points. Here's one that stumped all but two teams:
Before losing out to corporate sponsors, one of the LPGA's 5 major golf tournaments was named after what American singer, actress, and television personality?
I grew up in a time where almost all sports events were taken over by corporate sponsors, and I don't watch golf, so this was a tough one for me. It wasn't Dolly Parton, Oprah, or Cher. The correct answer was:
Game 2
During this game Aimee's Balls showed up, taking the place of the teammates who left poor Calvin all alone with is solo team, Me, Myself, and I. Right out of the gate the theme for this game's 2nd round was: European Capital Cities; most teams guessed Europe correctly, but we specifically wanted Capital Cities. Replacing the Visual Round from Game 1 we had the Kitchen Timer Bonus Round, in which each team is given a time limit to add 7-10 points to their final score. The question for the Kitchen Timer Round this week was:
The final scores for Game 2 were much closer, with a 1 point difference between 1st, 2nd, and 3rd! Fish Tots ended up taking 1st place once again, with Got Here Late taking 2nd place over Neco. Here's a question that stumped everyone:
Rats were the most common answer, since you typically don't just see one rat when you have a problem. That answer was incorrect, though, because it was the:
Another week bites the dust at World of Beer - Ft. Worth with PubGuys Trivia! For an unlimited beer selection, great food, and FREE trivia, there is no place else to be every Tuesday night! Make sure to bring your Big Brain with you next week, as well as all your friends and family, for another fantastic week of trivia! The construction on the hotel across the street is nearing completion, and we can only assume there will be an influx of players once it does. Come on out while you have more chances to win, until next time!
- Desmond AKA "Thassodar" or D-munny
Do not forget to keep checking Facebook, Twitter, Instagram, and right here at pgtrivia.com for bonus point opportunities, #didyouknow spectacularness and more.