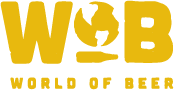 Tonight was one of the busiest nights I've ever had at World of Beer - Ft. Worth, with 60 players and 14 teams out for some FREE trivia with PubGuys. There was still plenty of room for anyone else to come out, and they definitely were not going to run out of beer. On top of that it was Taco Tuesday at World of Beer, so there were discounts on their fantastic tacos and, during Happy Hour, there were some refreshing options for some cheap drinks as well. Everyone had a chance to win this time, and there were some close games, so let's get into it!
Game 1
This week we saw the return of Smarty Pints, Shit Show, Aimee's Balls, and, of course, Got Here Late. A lot of those teams haven't come to trivia since the summer started, so I was glad to see them back out. Perhaps once the school year starts up we'll see more former regulars come back to kick some butt at some FREE trivia. This week's theme for Round 2 was Measure by Measure, meaning all of the questions and answers that round involved measurements. The Visual Round this week was Horror Movie Posters, so each team had to guess what the movie was based on a close-up of their posters. Flaming Yawn was back again this week and won it by ONE point, followed closely by Shit Show, Hotdog Water, and Jerk Store, who all tied for 2nd place. Ultimately Shit Show took end place after the tiebreaker, but there was still one queation that almost nobody guessed right:
What is the distance between the pitcher's rubber and home plate in baseball?
We were being very specific here, so the most common answer, 60 feet, was not correct. The correct answer was:
Game 2
It was getting late, so we lost a few players for Game 2, but we still had almost 50 players stick it out for another chance to win a $25 or $10 gift card to World of Beer. This time Shit Show and Got Here Late combined forces to create Shit Here Late, likely to take on the dominating regular team Flaming Yawn. The theme for this game's Round 2 was Primary Colors, meaning all the questions and answers were related to colors. There was no Visual Round during Game 2, but rather there was a Kitchen Timer round in which each team had 2 minutes to put down 10 answers to the question: In terms of square miles, what ten countries have the largest forested areas? Besides that question we had another that stumped all but one team:
Which character in what movie most famously said "Play it, Sam. Play 'As Time Goes By.'"
This was a three point question, so it had to be a tough one. As I mentioned before only one team got it right, the answer was:
Another week is finished at World of Beer - Ft. Worth with the largest group yet! If you think you're pretty good at trivia, and you want to win a FREE gift card (or TWO if you stick around for both games), come on out next week for PubGuys Trivia at World of Beer - Ft. Worth. If you're not into beer they also have a full bar, and their kitchen has some of the best bar food I've ever had. Afterwards you're not far from downtown Ft. Worth where there's a great selection of entertainment for whatever you're into. Until next week!
- Desmond AKA "Thassodar" or D-munny
Do not forget to keep checking Facebook, Twitter, Instagram, and right here at pgtrivia.com for bonus point opportunities, #didyouknow spectacularness and more.