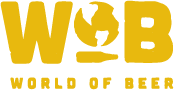 I know I have been bugging the hell out of you about signing up your teams, but it really helps and as of this week, you cannot win the League without it. So make sure you have claimed your team on our website (pubguystrivia.com) so that not only you will be eligible for the League, but also if you click on the "We're Playing" button each week, you get a 1-point advantage in the first game. Who doesn't want that?
Great turn out the last few weeks. We usually have the January dip, but so far so good and it's all thanks to you.
The phrase that pays: Viewer Discretion Is Advised
See you Wednesday,
PGTerrill
Don''t forget to keep checking Facebook, Twitter, Instagram, and right here at pgtrivia.com for bonus point opportunities, #didyouknow spectacularness and more.