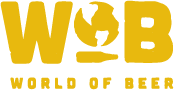 We're back at World of Beer - Ft. Worth with PubGuys Trivia this week, wrapping up another trivia game at the place to be. Every week we're here 7 to 9 PM with two games of trivia, with a reset of scores between them, so everyone has a chance to win twice! With Taco Tuesday going on, beer can specials for Beer Club members, and two chances to win a $25 (1st place) or $10 gift card (2nd place), I don't see a lot of reasons NOT to come out and play! Did I mention it's FREE to play as well? If you're curious on what happens let me fill you in:
Game 1
Each game there are two games with three rounds each. The 2nd round each game is a Themed Round where the questions and answers follow a common theme. In addition for Game 1 there's a Visual Round, and for Game 2 there's a Kitchen Timer Bonus Round. Got Here Late, Hoes For Sho, and Jerk Store were our regulars back for more trivia this week. Along with them we had Barside, who (SPOLERS!) ended up winning the game with just 3 players, as well as Healthcare Antiheroes, taking out player count just below 30. The Theme for this game was: Home for the Holidays, meaning that the questions/answers that round all referenced some kind of holiday. The Visual Round subject was Match the Songs, so we provided the title of popular songs, and the players had to tell us what movie they originated from. Coming in 2nd behind Barside we had Got Here Late, another team that had a smaller than normal turnout! Here's a question that stumped everyone:
What Babylonian goddess of love and fertility is believed by some to be the namesake of Easter?
It was not Eshter, Ishter, Isis, or Eros (?). One team was VERY close, but ultimately could not be counted for any credit. The correct answer was:
Game 2
For Game 2 we had most of the same teams, except this time Barside decided to leave on a high note, taking our player count to about 25. The Theme for this game's 2nd round was British Cities, so the questions/answers that round were mostly about Britain. In addition this time, instead of a Visual Round, we had a Kitchen Timer Bonus Round for each team to attempt. That round gave the teams a time limit to put down 10 answers to the following question: What are the ten traditional wedding anniversary gifts every five years from 15 to 60 years? To make it easier the responses did NOT have to be in order, but the most any team guessed correctly was 7. At the end of the game Got Here Late moved up to 1st place, with Have You Tried a Cool and Refreshing Labatt Blue in 2nd. Here's another that stumped everyone:
Some of the best ones we received were: Java Pixelated Enhanced Graphic, Justified Pixel Entegrated Graphics, and Jerry Placed Excriment Grossly. Obviously, those were all wrong. The correct answer was:
That's everything for this week at World of Beer - Ft. Worth and PubGuys Trivia! Join us next week for more fun, FREE, trivia! With hundreds of beers and bottles from around the world, as well as over 30 beer taps, and wonderful food, World of Beer is really the place to be on Tuesday nights. There is positively NO WAY for them to run out of beer! I hope to see you next week, I'll be there! Until next time!
- Desmond AKA "Thassodar" or D-munny
Do not forget to keep checking Facebook, Twitter, Instagram, and right here at pgtrivia.com for bonus point opportunities, #didyouknow spectacularness and more.