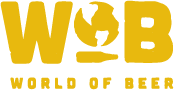 Hi guys! It's so good to see you per usual. I greatly appreciate your patience with my music difficulties tonight! You're all rockstars.
Game 1: Dr. Watson came in 3rd with 23 points, Got Here Late took 2nd with 24 points, and Shit Show demolished with 31 points!
Game 2: In 3rd with 16 points was Quizlamic Extremists, Shit Show came in 2nd with 19 points, and Got Here Late took it all with 22 points!
Next week I'll be out, so you'll have Terrill back! I'm sure it'll be a blast, so until next time -
Peace Out, Girl Scout.
PGKT
Do not forget to keep checking Facebook, Twitter, Instagram, and right here at pgtrivia.com for bonus point opportunities, #didyouknow spectacularness and more.