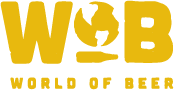 It was another busy week at World of Beer - Ft. Worth and we had plenty of players come out for some FREE trivia. There was no brewery this week but that did not prevent over 40 people from joining us for a chance at a $25 gift card for 1st place, or a $10 gift card for 2nd place. There were two games that were VERY close, and everyone was trying their best to be in the top two! This week's theme for first game's Visual Round was Rock Bands in Concert, and the bonus Kitchen Timer round for game two was based around United States presidents. You never know which week will have a guest brewery out, typically giving away free samples and pints to take home, so why not come out every week for some great brews and awesome food? Oh, and did I forget to mention, FREE trivia with PubGuys!
Game 1
Without fail, we had our house regulars Fish Tots, Shit Show, and Got Here Late at World of Beer - Ft. Worth trying their best to take home a prize. They were joined by a few new teams like Zelensky's Heroes and Law & Disorder, who both answered some questions that nobody else knew. Although Law & Disorder was a fairly large team they were still beat out by Budgie Butt Stuff for first place. The did manage to get into 2nd place but, unfortunately, lost to Shit Show in a tiebreaker question showdown. In my opinion this week's Game 1 was a bit easy, so there was only one question that made a few teams hesitate:
This question was asked during out Round 2 Themed Round, so if you knew the theme by the time I read the question there was a greater chance you'd get the answer right. The answer was:
Game 2
Usually most of the teams from Game 1 stick around for Game 2, and this week was no different. We had one new team, Yellow Snow, join the game, and they certainly tried their best to go against everyone else. This game was a little bit tougher with a few three point questions thrown into the mix, so the scores were a little more varied this time around. Also, as mentioned previously mentioned, everyone had a chance at an extra 10 points for the bonus Kitchen Timer round that was based around United States presidents. Here's a question that only one team got this game, and hopefully they got it without the use of Google (I'm watching you).
SO many teams put Connor McGregor for some reason but :
He's in Mixed Martial Arts (MMA), a whole different sport
When Mike Tyson was boxing he was still a kid!
Needless to say Connor was not the correct answer, and neither was Lennox Lewis. The correct answer was:
Bring your butt on down to World of Beer - Ft. Worth next week from 7 to 9 PM for some FREE trivia with PubGuys! Don't forget it's always Taco Tuesday so you'll always have a way to get some pretty cheap tacos to go with a beer of your choosing. You can also always ask the friendly staff what they recommend as a pairing to go with your taco as well! Just imagine if you could get great beer, amazing trivia, and well-priced tacos in one place. Oh wait, you can! At World of Beer - Ft. Worth every Tuesday! Until next time!
- Desmond AKA "Thassodar" or D-munny
Do not forget to keep checking Facebook, Twitter, Instagram, and right here at pgtrivia.com for bonus point opportunities, #didyouknow spectacularness and more.