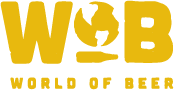 This week at World of Beer - Ft. Worth with PubGuys Trivia we had some excitement, and a slight delay of game, because someone decided to pull the fire alarm! Good news is that it was a false alarm, and we were able to continue within 20 minutes. Each week we're here from 7 to 9 PM for two games of trivia, giving everyone in attendance two chances to win a $25 (1st place) or $10 gift certificate to World of Beer. During the game World of Beer also has their Taco Tuesday special, so you can play some FREE trivia while enjoying some delicious tacos and amazing beer! Let's go over what happened this week:
Game 1
After the alarm fiasco we had one, fairly large, team decide to leave instead of waiting for the restaurant to reopen. Despite that we still had 6 teams and 25 players going at it, including regulars Got Here Late, Fish Tots, and Jerk Store. Each game there's always a Themed Round for the 2nd round of the game, and this game the theme was: Got Milk? That means that all the questions and answers for that round had something to do with milk. In addition to the Themed Round there is also a Visual Round that is due at the end of Round 3. For the Visual Round all of the teams are given a visual guide with the common theme, and they have to turn it in at the end of the game for a chance at 10 additional points. The Visual Round theme this week was Showbiz Dogs.
Closing out Game 1 we had a tie between Law and Disorder and Jerk Store, with Law and Disorder coming out on top after a tiebreaker! Here's a question that stumped everyone during Game 1:
There were several teams that guessed Germany, The Netherlands, and even Ireland, but they were all wrong. The correct answer was:
Game 2
The 2nd game of the night is virtually the same as the 1st game, except this time instead of the Visual Round we had the Kitchen Timer Bonus Round. We did lose a few players between Games 1 and 2, however we were still over 20 players so we continued as normal. For the Themed Round this time the theme was: California Dreamin', so all the questions/answers that round referenced the great state of California. The Kitchen Timer Bonus Round takes place at the end of the game, and typically allows each team a chance at 7 - 10 points to add at the end to take the lead. The question for that round this week was:
This time Fish Tots came back with a vengeance, taking a commanding 1st place lead over 2nd by 9 points! Law and Disorder took 2nd place, with Got Here Late not far behind them. Here's a question that almost stumped everyone in Game 2:
It was not Oscar Wilde or Arthur Miller, which were some of the answers submitted. The correct answer was:
And with that we end this week's trivia at World of Beer with Pubguys! Even with the interruption I was able to turbocharge our trivia game and get everyone out right around nine o' clock! Be sure to join us next week for some FREE trivia, and have a beer or two while you're here! If you're not into beer they also have a full bar and plenty of delicious food options to chose from (including the aforementioned discounted tacos)! I'll be here next week, I hope to see you, too! Until next time!
- Desmond AKA "Thassodar" or D-munny
Do not forget to keep checking Facebook, Twitter, Instagram, and right here at pgtrivia.com for bonus point opportunities, #didyouknow spectacularness and more.