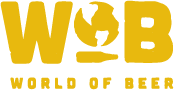 The week of Thanksgiving you'd think that the place would be full of famliy from out of town, students who don't have to work, and folks loking for a drink, right? Not the case this week at World of Beer - Fort Worth where we had five teams show up for a chance at a $25 (1st place) or $10 (2nd place) gift card! Because of the unusually low turnout we scooped all the questions together into one big game with 6 rounds! It was a great time and I wish YOU (yes you!) made it! Hope you had a good Thanksgiving, let's go through the Mega Game 1!
(MEGA) Game 1
So this week we had two returning previous champs Fist Tots and Got Here Late. A few of my friends from out of town made up Rogue Company, and Budgie Butt Stuff came back this week as well. For most of Game One we also had a newcoming team, Carter Country but they couldn't stay all the way until 9. Hopefully they'll return next week! As mentioned before this week was one big game with 6 rounds including a Visual Round as well! Here's one of the questions that stumped everyone:
Now a LOT of people said Yuengling, which is what I would have guessed too! But it's the oldest brewery not the oldest craft brewery, so nobody got the answer right! It was NOT Sam Adams either! The correct answer was:
Can you believe they've been open 125 years? That's several generations, so your great grand pappy may have had him some craft beer before everyone and their grandma started making craft beer (see what I did there?)! Speaking of craft beer make sure you join us next week at World of Beer - Fort Worth for their near limitless supply of craft beers from all around the world! I'll certainly be there, and you should too for a chance to win! Until next time!
-Desmond AMA "Thassodar" or D-munny
Do not forget to keep checking Facebook, Twitter, Instagram, and right here at pgtrivia.com for bonus point opportunities, #didyouknow spectacularness and more.