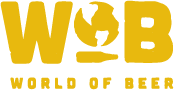 PubGuys Trivis is back again this week at World of Beer - Ft. Worth after almost a whole week of rain! Since there was a pretty steady downpour throughout the day, and a slight drizzle during the game, this week had had 30 players going at it for a chance at a FREE gift certificate to World of Beer. Amongst those players we had Fish Tots, Got Here Late, and Nicky Flash all come back this week. We also had some new players under the team name New In Town, and a team that hasn't come in a few months, Smarty Pints. So what happens in a typical game? Let me tell you:
Game 1
Each game has a special round that gives players a chance to win up 10 bonus points, sometimes helping them jump to 1st place at the last minute. For Game 1 there is a Visual Round which, this week, was Irish Actors and Actresses. The players were provided with a visual guide that had 10 Irish Actors and Actresses, and they received one point for each one they got correct. Round 2 was also a Themed Round, which gives one more opportunity for a bonus point if the team successfully guesses the common theme. The first game's theme was Back to School, so all the questions and answers had a school or college theme. This game Nicky Flash took 1st place, with Fish Tots coming in at 2nd. Here's a question that stumped every team:
The world's oldest university is in what North African City?
So many teams put down Cairo, Egypt, and even Notre Dame. At the end of the round nobody got it right because it was:
Game 2

This time there was no Visual Round because we swapped it for a Kitchen Time Bonus Round. During that round the teams have a time limit to come up with between 7-10 answers to add points to their final score. Sometimes those points can make or break a team, so it's usually a tense moment during the timer countdown. This game's Themed Round was Are you ready for some Football?, and all the questions or answers revolved around football. Although Nicky Flash came in 1st during Game 1 they were knocked down to 3rd in Game 2. Got Here Late stepped it up a bit and took 2nd, and it seems like all the teams struggled to answer questions this game, except for Fish Tots. They had an amazing 12 point lead over 2nd place, most likely due to getting a number of the Kitchen Timer round answers correct. Here's a question this game that stumped everyone:
What are the names of the four individuals who successfully assassinated a U.S. President?
Most teams got two of them right (Booth & Oswald), and a few hot three right. Nobody answered with all four:
John Wilkes Booth (Lincoln)
Charles J. Guiteau (Garfield)
Leon Czolgosz (McKinley)
Lee Harvey Oswald (Kennedy)
Join us next week for more FREE fun with PubGuys trivia at World of Beer - Ft. Worth! It's a family friendly bar, although I'd say some of the questions are PG-13, with a ridiculous beer selection, full bar, and great food. Sometimes they'll have a Pint Night where a local brewery will come out and offer samples of their latest beer and, typically, pint glasses from their brewery. You never know when that will be, so come on out every Tuesday from 7-9 for PubGuys Trivia! Until next time!
- Desmond AKA "Thassodar" of D-munny
Do not forget to keep checking Facebook, Twitter, Instagram, and right here at pgtrivia.com for bonus point opportunities, #didyouknow spectacularness and more.