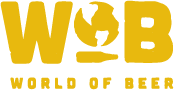 This week it was a bit rainy, but that didn't stop about 30 players from coming out for some FREE trivia at World of Beer - Ft. Worth. The location is now under new management and, thankfully, they have everything running smoothly! Every Tuesday PubGuys trivia is at World of Beer giving everyone who plays a chance to win a $25 gift card for 1st place, or a $10 gift card for 2nd. There's also two separate games, so you have two chances to win! Or, better yet, if you make it in late you can still play during Game 2! It's always a fun time, but let's get to what happened this week.
Game 1
This week we had Got Here Late, Flaming Yawn, and VP Palps in the house trying to win those gift cards. They were joined by some new faces like The Damn Dillards, Jerk Store, and Thieves. During this game the theme for Round 2 was teen, meaning all the questions/answers had something to do with that category. Additionally during Game 1 we always have a Visual Round which, sometimes, can net your team anywhere between 10 and 15 extra points! This week's Visual Round was Horror Movie Posters, and included classics like The Ring, The Birds, and Nosferatu. This game Flaming Yawn ended up taking 1st with a commanding lead, which left The Damn Dillards and Jerk Store in a tiebreaker. Ultimately The Damn Dillards took the win for Game 1. Here's one question that stumped everyone:
How is the year 1994 depicted in Roman Numerals?
There were several close answers, but nobody got it correct:
Game 2
All the teams stayed for game two, and there was no Visual Round. Instead, there was a Kitchen Timer round where teams had a chance to win 8-10 bonus points. The theme for this game's Themed Round was In Times of War, meaning all the questions and answers had something to do with War. VP Palps from Game 1 turned into Middle West, and ended up tying the game with Jerk Store. Flaming Yawn took 1st place this game as well, and Jerk Store won the tiebreaker this time. Here's one that stumped almost everyone in Game 2:
Darth Vader was the most common answer, but it was incorrect. Most people forgot the child who played:
Even though it was rainy I'm glad people still came out for some FREE trivia with PubGuys at World of Beer - Ft. Worth. It's also always Taco Tuesday at World of Beer during trivia, so why not have some great food while enjoying their massive beer seletion as well. Make sure you come out next week, I'll be there!
- Desmond AKA "Thassodar" or D-munny
Do not forget to keep checking Facebook, Twitter, Instagram, and right here at pgtrivia.com for bonus point opportunities, #didyouknow spectacularness and more.