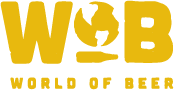 This week we had to switch it up at World of Beer - Ft. Worth with PubGuys Trivia! Unfortunately, there were some technical issues that prevented my speaker from working, so I was forced to grab the Chromebook and walk to each table with the questions! Luckily the Chromebook was still able to cast the questions to a TV, so most of the crowd could still see the questions without me having to walk up to them. Towards the end of the night someone assisted me with the speaker issue, and this night turned into one of the biggest nights we had all year at World of Beer - Ft. Worth! We even had another showdown with some of our regulars, so it was a great night!
Game 1
This was the game where I had to do the most running, but we were glad to have Got Here Late, Law and Disorder, Jerk Store, and Corner Crew back out for some great trivia! We also had some new teams like 3s Company, Shadow Cats, and RX flexing their brain muscles against some of our top teams! Each game there are three rounds, with a Themed Round for the Round 2, and a Visual Round that's due at the end of Round 3. The theme for this game's 2nd round was: Knock on Wood, so all the questions and answers had something to do with wood. Since I was on foot for most of this game, we had to extend the game a bit while I took the answer sheet to each individual team. Despite that Got Here Late ended taking 1st place, with Law and Disorder not far behind.
Here's a question that stumped all but one team:
Who are two of the three athletes to be Sports Illustrated Sportsman of the Year more than once?
Most teams had at least one, but only one team actually gave me all three:
Tiger Woods (1996, 2000)
LeBron James (2012, 2016, 2020)
Tom Brady (2005, 2021)
The Visual Round for this game was "K" Logos, so each team had until the end of the game to turn in their visual guide for 10 additional points
Game 2
For this game we lost a few teams but still ultimately had more than 40 players going at it for a chance to win a $25 or $10 gift card to World of Beer - Ft. Worth for 1st and 2nd place, respectively. Luckily by the beginning of this game I had my speaker back in working order, making the whole game run a lot smoother. This time the theme for Round 2 was I Love Technology, so all the questions and answers fell under that theme. Instead of the Visual Round we had the Kitchen Timer Bonus Round which, this week, had an unprecedented 16 points on the line! This time Got Here Late were unfortunately pushed out of the top 3, and special mention goes out to Corner Crew for barely missing out on 2nd place. Law and Disorder ended coming out on top, with Jerk Store taking 2nd.
Here's a question that stumped almost everyone:
Which literary work begins with the line: "You better not never tell nobody but God."?
It was not Of Mice and Men, Huckleberry Finn, or To Kill a Mockingbird. It was actually:
The Color Purple by Alice Walker
So after a challenging beginning to the night, we still had one of our busiest trivia games at World of Beer - Ft. Worth this year! I'll be back up to full speed next week, so if you missed us this time be sure to come out next week! The staff is always friendly, the beer is cold, and your brain will be stimulated all at once. Until next time!
- Desmond AKA "Thassodar" or D-munny
Do not forget to keep checking Facebook, Twitter, Instagram, and right here at pgtrivia.com for bonus point opportunities, #didyouknow spectacularness and more.