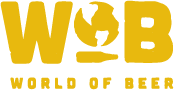 Welcome back to another fun night of PGTtrivia! It was a wild night with the bar jam packed with so many people. Shout out to Yuengling for the pint night and 15 minutes of free beer!
Game 1: Fist Tots was 3rd with 26 points, Failed Pull Out came in 2nd with 27 points, and Magnificent Implosion won with 28 points!
Game 2: Fish Tots came in 3rd with 28 points, Magnificent Implosion was 2nd with 32 points, and Failed Pull Out won all by himself with 33 points!
I can't wait to see you all next week. Stay safe out there!
Peace Out, Girl Scout.
PGKT
Do not forget to keep checking Facebook, Twitter, Instagram, and right here at pgtrivia.com for bonus point opportunities, #didyouknow spectacularness and more.