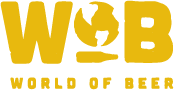 This week we had a much larger turnout at World of Beer - Ft. Worth for trivia than we did last week. The Cowboys also won this week, so could it be a coincidence that our regulars were back out? Perhaps. But in the meantime PubGuys was back at it this week again during their Taco Tuesday special, delivering some fun, FREE, trivia for anyone who wanted to play! Each week there are two games with 3 rounds each, which gives everyone a chance to with a gift certificate they can use the following week! Let's see what happened this week!
Game 1
Coming back this week we had Fish Tots and Jerk Store giving their all for a chance at a $25 or $10 gift card, for 1st and 2nd place, respectively. Got Here Late was back at it again as well, joined by What's Our Team Name and Jeff & Steph. Each game has a Themed Round for Round 2, and the theme this game was Zombies. During Game 1 there's also always a Visual Round that gives each team a chance to add 10 points to their overall score at the end of the game. The Visual Round this week was Supernatual Movies, so the teams were provided a visual guide that was due at the end of Round 3. This game Got Here Late barely rounded out What's Our Team Name for 1st place, while the latter team took the $10 gift certificate prize. Here's a question that stumped everyone:
During Season 3 of The Walking Dead, Shane suddenly grows a beard because the actor, Jon Bernthal was filming which movie at the same time?
I'm not a big fan of The Walking Dead, so I was the wrong person to ask for a hint. There were sever great guesses, but nobody got it right. The correct answer was:
Game 2
This game we had a few team name changes but, overall, everyone stuck around for the 2nd game. The theme for this game's 2nd round was Vampires, continuing with the Halloween theme. The Kitchen Time Bonus Round, which replaced the Visual Round from Game 1, asked the question: According to Billboard, what are the top 5 Halloween songs of all time? That was worth an additional 5 points, and it was the last question of the game. Got Here Late and Jeff & Steph pushed Fish Tots out of the top 3 teams, and subsequently had to answer a tiebreaker to determine the winner. Got Here Late was on a roll (they won last week, too!) and took 1st, making Jeff & Steph graciously take 2nd. Here's another one that stumped everyone:
According to historians, which Roman Emperor was probably poisoned by his fourth wife, Agrippina the Younger?
Several teams said Augustus or Tiberius, but they were all wrong. The correct answer was:
There goes another week of trivia at World of Beer - Ft. Worth with PubGuys! If you couldn't make it this week you should definitely come out next week, which is right after Halloween! It's always FREE to play, and it's a good way to hang out with friends while having a beer. Their food is also exceptional, and they have a full bar if you're not into beer! Join me next week, and Happy Halloween! Until next time!
- Desmond AKA "Thassodar" or D-munny
Do not forget to keep checking Facebook, Twitter, Instagram, and right here at pgtrivia.com for bonus point opportunities, #didyouknow spectacularness and more.