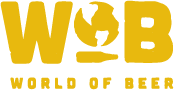 It was a Star Spangled trivia night in Fort Worth!
OK, not really, but you people battled the hangovers and sunburn and showed up in force for a day after a holiday round of trivia. I'm duly impressed.
Early announcement… you have asked for it (repeatedly) and we have heard you… The League will start again in August. Exact date to be determined.
Congratulations to "A Team Has No Name" (250 Points) and the Beer Buds for taking game 1 and kudos goes to 1Q12P and 250 for game 2. Well done!
The phrase that pays: Hot sun and cool trivia
See you Wednesday!
PGTerrill
Do not forget to keep checking Facebook, Twitter, Instagram, and right here at pgtrivia.com for bonus point opportunities, #didyouknow spectacularness and more.