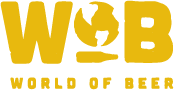 Whaddup WoB! Thanks for coming out for another night of PGTrivia! Chris from Brewdog brought some AWESOME beer and gear!
Game 1: Hair was 3rd place with 32 points, Magnificent Implosion came in 2nd with 33 points, and Fish Tots won with 34 points!
Game 2: Gooses came in 3rd with 23 points, Magnificent Implosion was 2nd with 26 points, and Control Freqz finished 1st with 27 points!
Stay safe, y'all!
Peace Out, Girl Scout.
PGKT
Do not forget to keep checking Facebook, Twitter, Instagram, and right here at pgtrivia.com for bonus point opportunities, #didyouknow spectacularness and more.