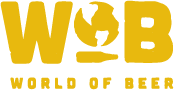 We had another great time at World of Beer - Ft. Worth this week during their Taco Tuesday special. Having fun with some FREE trivia and their massive beer selection is an unbeatable time. Not only that but eveyone who plays has a chance to win a $10 or $25 gift card to use on their next visit, each game. There's always a Visual Round and a Kitchen Timer bonus round so, as we'll see shortly, even new teams have a chance to win each week. Add to that your favorite host, ME, and there's no reason for you not to come out!
Game 1
We had some newcomers really giving it their best this week, with Aunt Sally and Law and Disorder giving our regulars a bit of a challenge. Budgie Butt Stuff and Fish Tots were knocked down a peg this round; Slang Gang also tried their hardest but landed in 3rd place. The most challenging round for this game was Round 3, and the Visual Round about Disney silhouettes further spaced out the teams when it came down to the final scores. Here's a question that only half the teams got right in Round 1:
Several guesses were for Michael Jordan, Donald Trump, and Bill Gates. The correct answer was:
Game 2
This game our regulars were tired of being beat, so they put on their thinking caps this time. We actually had a three way tie between Aimee's Balls, Fish Tots, and Budgie Butt Stuff this game, so we had to pull out our big ol' book of tiebreakers (that's not actually a book at all) to determine the winner. Law and Disorder and Aunt Sally were still in the top three, but unfortunately lost by 3-4 points. This game the Kitchen Timer round was regarding the letters in state names, specifically which states and territories had more than 10, but less than 14, letters. Unlike the last game we actually had a question that nobody guessed correctly:
Utilizing a two-way intercom service, which fast-food chain created the world's first drive-through only restaurant?
The most common guess was Sonic, but Sonic is a drive-in restaurant, not a drive-through only restaurant. Some teams also said McDonalds and Weinerschnitzle, but they were all wrong. The correct answer was:
Come on out next week for some fun, FREE, trivia with PubGuys at World of Beer - Ft. Worth. Sometimes there'll be a brewery out on Tuesday adding to the prize pool and giving out pint glasses. Even if you're not into tacos World of Beer has a wide arrangement of other delicious food, and their staff is always friendly. Hope to see you next week!
- Desmond AKA "Thassodar" or D-munny
Do not forget to keep checking Facebook, Twitter, Instagram, and right here at pgtrivia.com for bonus point opportunities, #didyouknow spectacularness and more.