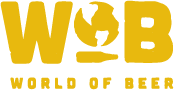 After a rainy game last week, this week was nothing but sunshine! We had almost 40 players out for trivia this week at World of Beer - Ft. Worth! As always it was Taco Tuesday as well, so there was not only an opportunity to get some great food for check, but you could also will a FREE gift card to come back again! 1st place each week, and each game, gets a $25 gift card, and 2nd place gets a $10 gift card. There are ample opportunities for extra points, and we have a plethora of tiebreaker questions to choose from. The only thing you need to do is show up! Oh, and did I mention, it's FREE? Come join PubGuys for some fun!
Game 1
We saw the return of one of our regular teams Shit Show back this week with Got Here Late as well. Some new teams that came out this week were El Cartel, Red Flannel Hash, and Middle West. This week's Theme Round for Game 1 was Through The Looking Glass, meaning that all the questions/answers for that round had something to do with glass. The Visual Round for Game 1 was "S" Actors & their Movies, which provided a list of actors with last names starting with the letter S, as well as the movies they starred it. Unlike the previous weeks, this week's Visual Round was worth a whopping 15 extra points, meaning that anyone could have won the game last minute. We ended up having a tie between Shit Show and Got Here Late for 1st place, but after the tiebreaker Shit Show took the win. Here's a question that almost stumped everyone:
What rock makes up 10% of the earth's sedimentary rocks and has been used to build the Pyramids of Giza, used in glassmaking, and is added to toothpaste, paper, plastics, and paint as a white pigment and a cheap filler?
So many teams guessed sand stone, and one even put Dwayne "The Rock" Johnson. One of those was obviously incorrect, and the other was not the type of rock we were looking for. The correct answer was:
Game 2
This game we had a pretty large group come out that were trying to go to trivia somewhere else! Luckily their host called out sick, so they came to World of Beer - Ft. Worth with PubGuys for a good time! That team was Camillie-ionnaires!, and I'm pretty sure they had a blast! I say that because at the end of the game we had an insane tiebreaker that involved this question:
How many named peaks are there in Norway?
Each team had 30 seconds to converse and provide an answer. Got Here Late submitted their answer first, with 270. Right after that Camillie-ionnaires! submitted their answer of 290. What was the right answer?
Never tell me the odds! They even admitted after the game that they were guessing! This game's Themed Round was that all the answers ended in the letters "es". The Kitchen Timer round was about the top 10 countries, by GDP, in the Arab League, per World Atlas, at the end of 2019. The most any team won during that round was 7 points. It was anybody's game, though, because Shit Show was just outside of the running with a total of 25 points to their 27 points.
Be sure to join us next week for trivia at World of Beer - Ft. Worth! They have so many beers it is next to impossible to try them all in one visit. Another great thing is that if you're not into beer they also have a full bar and a great cocktail menu as well! After trivia, you're in the heart of Ft. Worth, so you can stop by one of the movie theaters, bars, or even head to Arlington for some more late night fun! I hope to see you next week, I'll be there!
- Desmond AKA "Thassodar" or D-munny
Do not forget to keep checking Facebook, Twitter, Instagram, and right here at pgtrivia.com for bonus point opportunities, #didyouknow spectacularness and more.