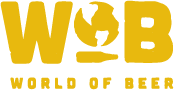 It was a beautiful, clear, Tuesday evening this week at World of Beer - Ft. Worth with PubGuys trivia! Once again, we had two games, from 7 to 9 PM, in which every team had a chance to win a $25 (1st place) or $10 (2nd place) gift certificate to World of Beer - Ft. Worth! The best part is that it's FREE to play, so you can win SO MUCH, and lose NOTHING! There's no reason to NOT come out, but there's delicious food and a massive beer selection if you DO come out! Here's what happens each week!
Game 1
This week we had one more team than last week, but with that team it took our player count to almost 30. Coming back out this week we had Jerk Store and Got Here Late, as well as a team we hadn't seen in about a month, Law & Disorder. I'm not sure if the teams enjoyed my dad jokes this week, but I try to keep it fresh as much as I can! To be clear, I'm not a dad though (lol). This game's Themed Round, which is Round 2, had the theme Silver & Gold, meaning that all the questions/answers that round had something to do with gold and silver. At the end of the game the teams also had to submit their Visual Round, in which they had a chance to win 10 bonus points to give their team a boost at the end of the game. This time Jerk Store had a pretty good lead over Got Here Late, who came in 2nd. Law & Disorder were only pushed out of 2nd by 1 point, so the extra point Got Here Late received for registering early* ended up winning them the game! Here's a question that stumped almost everyone:
A commander for the Navy and Coast Guard share what insignia with a lieutenant colonel in the Army, Air Force, and Marines?
Most teams had the insignia correct, but not the color. Only one team got it right, it was:
Game 2
Most of the same players stuck around for Game 2, even with my bad dad jokes, so the player roster was the same. This time the Themed Round for Round 2 was: Initials, so all the questions/answers during that round had some sort of initials in them. Instead of the Visual Round we had the Kitchen Timer Bonus Round, in which the teams are given a time limit at the end of the game for a chance at 7-10 points to take them over the edge into 1st place. This week the Kitchen Timer Round question was: Name the 10 largest states by area in the United States. After the dust settled Got Here Late swapped places with Jerk Store from the 1st game, taking 1st place this time with a 1-point win. This time there was a question that nobody guessed correctly:
What codename for the Netscape Navigator web browser reflected its goal to 'kill' its main competitor, Mosaic?
For me this question was a no-brainer, since I was a child of the 90s - 2000s when the internet was brand new for consumers. Unfortunately for everyone else they had no idea the answer was:
And with that we wrap up another week of PubGuys Trivia at World of Beer - Ft. Worth! If you're a beer fan and looking for something new, there is no possible way to try all of their (over 100!) beers in one visit! If you're not a beer fan they also have a full bar! Not a drinker? Then come out for their fantastic food and Taco Tuesday special! Not only is there a little something for everyone, but you also get to give your brain a stretch with some fun, FREE, trivia! Until next time!
*If you register at pgtrivia.com with your team, and say you're playing on Tuesday at World of Beer, you get a bonus point FOR FREE! Sometimes that can make-or-break the final score...
- Desmond AKA "Thassodar" or D-Munny
Do not forget to keep checking Facebook, Twitter, Instagram, and right here at pgtrivia.com for bonus point opportunities, #didyouknow spectacularness and more.