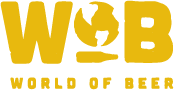 This week at World of Beer - Ft. Worth we had over 30 players trying their hand at winning a $10 or a $25 gift card! It was an extremely windy day in the metroplex, but those dedicated few still made it out for a good time. We had our regulars like Aimee's Balls, Got Here Late and Fish Tots joined by newcomers Low Expectations and Mean Machine. Later on during Game 2 we had a 9 player team named Throb join us for some excitement! It was a great time as always and you should come out too!
Game 1
Game 1 started out easy but got difficult very quickly. Round 2, our Themed Round, was human anatomy related, and our Visual Round for Game 1 was based on College Mascots. Each week we have a different visual round that always gives you a chance to boost your score by up to 10 points. Additionally if you register on pgtrivia.com, before the game, you also get one bonus point. Sometime those single points can be the decider between 1st and 2nd, so make sure you register! Although All Stars put up a good fight Fish Tots and Got Here Late took 1st and 2nd place, respectively. Here's a question from Game 1 that stumped almost everyone:
Which is further north, Seoul or Tokyo?
So many team guessed Tokyo! As an avid gamer I could only shake my head, since Japan is the home to many modern video games. In addition, South Korea is the home to several electronics manufacturers and car companies. The correct answer was:
Game 2
This time the full force of Throb was in the game, with their slogan "Feel the Pulse!". Although they tried their best unfortunately they did not win the game. They say they'll be back out again next week, so better luck next time! We also had a couple join us under the team name Luck Buddies. This game we had a bonus Kitchen Timer round that was based on geography. The Kitchen Timer round, just like the Visual Round in Game 1, gives everyone a chance to win 10 extra points to steal the game. Honorable mention goes out to our former PubGuys host who was playing under the team name I Wasn't Listening. Ultimately Fish Tots took first place again this round, and Aimee's Balls snuck into 2nd place on the very last round, taking it away from Got Here Late! Here's another question that stumped almost everyone:
Out of the MLB, MLS, NBA, NFL, and NHL, name the only team that plays it's home games in the state of Kansas.
Several teams guessed the Chiefs or the Royals, but the actual correct answer was:
Sporting Kansas City (Children's Mercy Park, Kansas City, KS)
Rain or shine we're always hosting PubGuys trivia at World of Beer - Ft. Worth every Tuesday from 7 to 9 PM. They have a massive beer selection, great staff, and delicious food every day! Come on out and you may even get your next meal cheaper if you win 1st or 2nd place in either game! I'll be here, hope to see you too!
- Desmond AKA "Thassodar" or D-munny
Do not forget to keep checking Facebook, Twitter, Instagram, and right here at pgtrivia.com for bonus point opportunities, #didyouknow spectacularness and more.