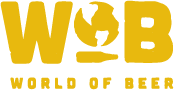 We're at it one more time at World of Beer - Ft. Worth with PubGuys Trivia! We had over 30 players going at it this week for a chance at a $25 or $10 gift certificate to come back to World of Beer with! Each week there are two games, giving each team two chances to win. For Game 1 there's a bonus Visual Round, and for Game 2 there's a bonus Kitchen Timer Round, each of them respectively giving teams a chance at 7-10 bonus points. In addition to the FREE trivia, it's also Taco Tuesday at World of Beer, so not only do you get to enjoy their massive beer selection, you can also enjoy their amazing gourmet tacos, too! Here's what happened:
Game 1
For Game 1 we had a few of our regular teams Got Here Late and Jerk Store joining us for trivia, as well as a few new teams as well. Among them were Foxes and Soxes, Hypnotoad, and another team that shows somewhat regularly, Law and Disorder. Round 2 for each game is a Themed Round, and the theme this game was Up, Up, and Away (Air, Plane, etc), so all the questions and answers were related to planes and aviation. There was also a Visual Round as well, with the Constellations as the theme, so each team was provided with a visual guide that had several constellations on it. The team with the most correct guesses were given up to 10 points to add to their score. At the end of Game 1 our two-person team, Foxes and Soxes, ended up beating out all of the 4+ player teams! Here's one that stumped everyone:
What record-breaking pilot discovered the jet stream in his plane the Winnie Mae?
Several teams put down Charles Lindberg, and a few teams put down Chuck Yeager. It certainly wasn't Elmer Fudd or Orville Redenbacher. The correct answer, that nobody got, was:
Game 2
For Game 2 we had the same number of teams, but actually gained players between each game. Of course, everyone is welcome, so we brought them into the fold as we started the next game. This time we had a Kitchen Timer Round instead of a Visual Round, and that round was worth 10 points. The round is always played at the end of Game 2, and the question this week was: Name the last ten Best Picture Oscar winners that have one-word titles. In addition to the Kitchen Timer Round, we also had another Themed Round for Game 2, and that theme this time was: Happy Birthday, Mr. President, so the questions and answers all referred to US Presidents. Foxes and Soxes were knocked out of the top three, with Law and Disorder just squeaking by Got Here Late for 1st place. Here's another one that stumped everyone:
What was the first name of the Mr. French who introduced prepared yellow mustard to the market in 1904 at the World's Fair in St. Louis?
We had answers like Wiley, Cornelius, and even Dijon, but they were all incorrect. The correct answer was:
Another week down at World of Beer - Ft. Worth with PubGuys Trivia! It was a great time hanging with all the regular, and new, players, and the staff at World of Beer are always friendly. Come joining us next week for another round of FREE trivia, and we'll welcome you with open arms. Don't forget to register online ahead of the game for an extra point that could possibly take your team over the top when the final scores are calculated. Come on out next week, I'll be there!
- Desmond AKA "Thassodar" or D-munny
Do not forget to keep checking Facebook, Twitter, Instagram, and right here at pgtrivia.com for bonus point opportunities, #didyouknow spectacularness and more.