Select Date
2023
2022
2021
2020
2019
2018
2017
2016
2015
1899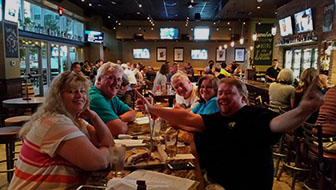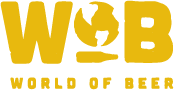 It was the night of nights. You were not only a part of the largest crowd at any PubGuys Trivia event, you were the largest crowd ever at World of Beer - Fort Worth with 86 teams and 386 players! Thank you very much for your loyalty.
Come back for our next themed trivia night, Harry Potter, on September 11.
See you soon.
PGTerrill
Do not forget to keep checking Facebook, Twitter, Instagram, and right here at pgtrivia.com for bonus point opportunities, #didyouknow spectacularness and more.
Scores for 2018-08-16
Game 1
miss chanadler bong & the transponsters
59
could we be anymore thirsty??
53
the one with the inappropriate sisters
51
the world is my lesbian wedding
51
the one where ross eats the other five
48
they don't know that we know that they know that we know
47
the one where cassey turned 27
46
the one with the lightning round
44
mr. heckles illegitimate cats
41
the one where the team doesn't show up
40
princes consuela banana hammack
39
what would a dinosaur do?
37
3 girls in wedding dresses
33
the one that's here to drink
7