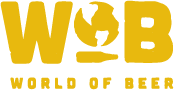 We had an amazing turn out this week at World of Beer - Ft. Worth with 9 teams and 42 players! I believe that's because spring is in the air and it's finally warming up outside! Everyone was taking the opportunity to take advantage of Taco Tuesday and World of Beer's amazing beer selection, especially because people were stuck inside last week when the arctic cold front rolled through and froze everything for a few days. Good thing I left on vacation right before it came through!
Game 1
As usual we had our regulars Budgie Butt Stuff, Fish Tots, and Got Here Late join us for trivia thi week. We also had some new teams as well, with The Away Team, Teal 4 Real, and JSF joining the fray. Game 1 was very close the whole game but Round 2, which was Mardi Gras themed, beat everyone up pretty good. Even people from New Orleans were disappointed because they couldn't guess the answers correctly. The theme was centered around krewes, which are the groups that organize Mardi Gras parades. Ultimately Shit Show ended up winning by nailing the Visual Round! Here's one that stumped everyone:
Nobody knew it even though we had several guesses like the Krewe of Ares, The Momus, and many more. The correct answer was:
Game 2
Even though some teams dropped out between Game 1 and Game 2, we did add a few new teams that came in a little later in the night. This game Aimee's Balls really got it together and ended up tying with Fish Tots! Shit Show attempted to show up once again but those two teams put them in their place during this game. Similarly, Budgie Butt Stuff and Got Here Late ended up tying for 3rd place, but unfortunately for them 3rd place doesn't win any prize. Here's a question that stumped almost everyone in Game 2:
Most people didn't even know the modern A Star is Born was a remake! Only one team, Teal 4 Real, got it right:
Now that Spring is in the air you have almost no reason not to get your butt out for some free trivia at World of Beer - Ft. Worth! They have a very large patio and numerous beers to try. On top of that you could win a $25 or $10 gift card if you come in 1st or 2nd place for either game! Pack that together with some amazing food and some of your smart friends, and you have a winning combo for a great evening. I hope to see you next week! Until then!
- Desmond AKA "Thassodar" or D-munny
Do not forget to keep checking Facebook, Twitter, Instagram, and right here at pgtrivia.com for bonus point opportunities, #didyouknow spectacularness and more.