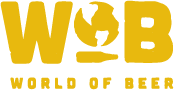 We're back at it again this week with PubGuys and World of Beer - Ft. Worth! This week we had 5 teams and just under 30 players going at it for a chance to win a $25 or $10 gift certificate to World of Beer! Each week there are two games, with three rounds each, so there's always two chances to win! Tiebreakers are provided when there's a tie, or the teams have the option to decide the winner with a Rock, Paper, Scissors showdown! What happens each game? Check it out!
Game 1
This week we saw the return of Flaming Yawn, going by the team name of Femme Fatales this week. Returning again we had Got Here Late and Hoes for Sho. There were a few newcomers with Moneyline and Song for Tom as well. During Game 1 there's always a Visual Bonus Round that's due at the end of Round 3, and this week's visual round was Fictional Toms. The teams had to take prominent characters, and people, with the name Tom and put them in their right spot. In addition to the Visual Round we also have a Themed Round for Round 2 of each game, and this game's theme was Brought to you by the number 3, so all the questions and answers that round had something to do with the number 3. For this game Femme Fatales took 1st place with Song for Tom coming in second. Typically there is one question that stumps everyone, and this game it was:
It wasn't Jambo, Jumbo, or Jumba. The correct answer was something I don't think anyone would have guessed:
Game 2
All the teams from Game 1 stuck around for Game 2, with the addition of The Barstools coming in during Round 2. Song for Tom also changed their names to Check Yo Cells for this game, and Moneyline changed to Against the Spread. This time, instead of a Visual Round, there was a Kitchen Timer Bonus round that asked teams to answer the following: Name the 10 countries that contain the letters T-A-N in that order. Each time was timed and had to give me 10 answers before the time ran out. The Theme for Round 2 this game was Oral fixation, so the questions/answers involved questions about teeth, the mouth, and anything oral. Got Here Late and Femme Fatales ended up tying this game, but The Barsools deserve an honorable mention because they showed up after missing an ENTIRE round, just to come in 2nd. I have no doubt if they made it the whole game, they could have taken the win. Here's one that stumped everyone:
In what state was the drink mix Kool-aid invented?
It seems like all of the teams knew it was a mid-western state, but nobody could agree on which mid-western state. The correct answer was:
That's it for this week at World of Beer - Ft. Worth with PubGuys trivia! It is ALWAYS free to play, and you can leave with much more than what you came with! Combine two hours of fun with their great food, full bar, and insane beer selection, and you have a recipe for a great time! Join us next week from 7 - 9, and don't forget that if you miss the 1st game there's always a second one you can come in for. I'll be there next week, hope to see you, too! Until next time!
- Desmond AKA Thassodar or "D-munny"
Do not forget to keep checking Facebook, Twitter, Instagram, and right here at pgtrivia.com for bonus point opportunities, #didyouknow spectacularness and more.