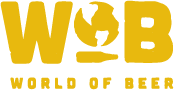 Hello! Thank you all for a fun night of trivia tonight! Tonight was bittersweet because it was my last night hosting here BUT it was such a blast and trivia will go on! Desmond is your awesome new host for Tuesday evenings and you're going to love him!
Game 1: Budgie Butt Stuff was 3rd with 12 points, TY WEBB was 2nd with 15 points, and Fish Tots won with 17 points!
Game 2: TY WEBB came in 3rd with 17 points, Wrong Answers Only took 2nd with 22 points, and Fish Tots won again with 28 points!
Thank you again, I'll see you all around!
Peace Out, Girl Scout.
PGKT
Do not forget to keep checking Facebook, Twitter, Instagram, and right here at pgtrivia.com for bonus point opportunities, #didyouknow spectacularness and more.