Newsletter With Weekly Bonus Question
"When there is no news, we will give it to you with the same emphasis as if there were." - David Brinkley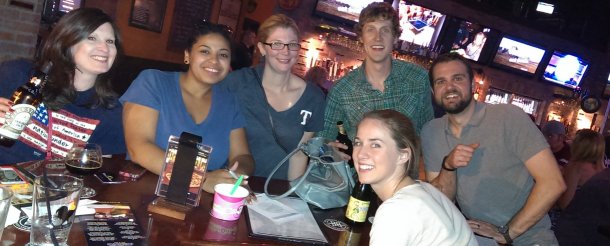 Each week we send out our weekly newsletter (see them here). The newsletter contains great information concerning start times, locations, and any changes that may be in store.
Oh, and we throw in a bonus question that is good for an extra point on any single game that night.
So sign up. We promise to never divulge your email address or any other information and we will send you one and only one email per week. Did we mention the bonus question?