Why go to a bar and use a machine to play trivia when you can have a REAL, LIVE, host cracking jokes and having a good time? It doesn't make sense! The only way for a genuine experience is to join us at World of Beer - Ft. Worth with PubGuys Trivia every Tuesday from 7 to 9 PM! if you come out not only are you not staring at a screen for two hours, but you get to enjoy one of the largest beer selections in Fort Worth! To top it off it's also Taco Tuesday so you can get some reasonably priced tacos to go along with your beer and LIVE trivia! Did I mention it was free, too?! I think I've given you enough reasons to come out, so let me tell you what goes down.
Game 1
This week we had 8 teams and almost 40 players come out for a good time at World of Beer - Ft. Worth. Amongst them we saw the return of Nicky Flash and Got Here Late. A few months ago Last Place came out and, ironically, won first place! So it was nice seeing them back out with Hoes For Sho as well. The Theme for Round 2 this game was Planet Earth, so all the questions and answers involved questions about the Earth, and even science fiction that referenced Earth. The Visual Round this game was Move Poster Close-Ups, so the teams were given images of movie posters that were zoomed in just enough that you might be able to make out what movie it was. For the first game Jerk Store took 1st place, with Got Here Late in 2nd. Here's one that stumped everyone this round:
Nobody got all three correct, but one team at least got the era correct. The correct answer was:
Game 2
For Game 2 we only lost one team so we still had 35 players with us for another game where all the scores were reset. Game 2 had a Kitchen Timer Bonus Round instead of a Visual Round, so the teams had a time limit to answer the question: Name the top 10 sports for boys in US high schools according to the National Association of High School Sports. The Theme this time was The '50s, so all the questions/answers had to do with the 1950's. Coming out on top again we had Jerk Store in 1st, with Got Here Late taking 2nd place again. Hoes For Sho deserve an honorable mention for getting to 3rd place for the first time ever! Here's one that stumped everyone:
The first commercial nuclear power plant to produce electricity for a power grid was built in 1954 in which country?
There was a lot of contention with this question because, technically, the country that did it was socialist at the time. Due to this a number of teams did not get the correct answer, which was:
That's it for this week's trivia with PubGuys at World of Beer - Ft. Worth! They're definitely staffing up for the fall/winter season, and the servers and staff are always friendly. We'll be here next week for more fun, FREE, trivia, some bring your friends and family out to have a great time! I'll definitely be there, and you should, too! Until next time!
- Desmond AKA "Thassodar" or D-munny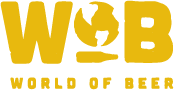 Do not forget to keep checking Facebook, Twitter, Instagram, and right here at pgtrivia.com for bonus point opportunities, #didyouknow spectacularness and more.