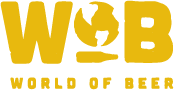 Happy New Year to everyone who made it out to this week's trivia night with PubGuys at World of Beer - Ft. Worth! The formula was the same this week except for the addition of one extra question for Round 3 of each respective game. Besides that, it was another rousing game of trivia with over 25 players coming together to try and win a $25 or $10 gift certificate to World of Beer. If you were in a cage all last year, and decided that this year you were going to make your massive trivia debut, here's what happened this week!
Game 1
Last week everyone was on vacation so we didn't have a game, but this week we had the return of Got Here Late, Femme Fatales, and Jerk Store. Playing along with them we had Did We Win Yet, Hoes 4 Sho, and Sub Par. Each there's always two separate games, and during Game 1 we typically have a Visual Round that gives each team a chance to add 10 points to their score. That visual round this week was "K" Entertainment, meaning each team was given a visual guide with numerous TV characters, celebrities, and influencers that had names beginning with K. In addition to the Visual Round there's also the Themed Round for Round 2, where there's a common theme between all the questions and answers. When the team guesses the theme, they can get an extra point that round. For Game 1 the theme was Black & White, so all the questions and answers revolved around that theme.
This game Jerk Store ran away with the win, with a 6 point lead over 2nd place. The 2nd place winners, Femme Fatales, ended up coming back in Game 2 to whoop up on Jerk Store, but you'll see how that went down shortly. Here's a question from Game 1 that stumped almost everyone:
Unfortunately it was not the Grand Canyon, since that would be too easy, but that didn't stop a lot of teams from putting it down. The actual correct answer was:
Game 2
For Game 2 we actually gained a few players, with a team from my old trivia hosting gig at False Idol Brewing showing up to lay down some knowledge as Coob's World. For this game the Themed Round theme was Park It!, so all the questions and answers referenced parks and wildlife. Replacing the Visual Round for Game 1, we had the Kitchen Timer Bonus Round for Game 2. Each team is provided a time limit to give us 10 answers to a question at the end of the game. This week that question was: Current to the end of 2022 and excluding collections, what are the top-ten best-selling albums of all time? At the end of this game we had a switch of the winners from Game 1, with Femme Fatales taking 1st, and Jerk Store falling to 2nd. Here's another one that stumped almost everyone:
The first NFL game played outside North America took place on August 16th, 1976 in what city?
It was not London, England, as so many teams said. It also wasn't Italy, Greece, or Spain. The correct answer was:
That's it for this week's trivia at World of Beer - Ft. Worth! We're here every week from 7 - 9 PM, and we'll be back next week as well! Don't forget they're always having their Taco Tuesday special each week, as well as 25% off bottles and cans for World of Beer Memebership Club members! You also get a chance to learn some new things, so come on out! Until next time!
- Desmond AKA "Thassodar" or D-munny
Do not forget to keep checking Facebook, Twitter, Instagram, and right here at pgtrivia.com for bonus point opportunities, #didyouknow spectacularness and more.