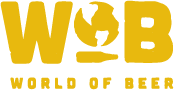 This week at World of Beer - Ft Worth we had over 40 players in the game for a chance to win some free gift cards to World of Beer with PubGuys Trivia! Each week from 7 to 9 PM we have two games where players have a chance to win a $25 or $10 gift card to World of Beer - Ft. Worth. Each game has a Themed Round and either a Visual or Kitchen Timer Round to give each team an equal opportunity to win! It's FREE to play and we invite everyone to join us each week for some great fun!
Game 1
This week we had the return of on of our regular teams, Aimee's Balls, as well as Fish Tots and Got Here Late. Coming back again for the 2nd week in a row we had Jerk Store and the winners of last week's game, Nicky Flash as well. The Theme for this game's 2nd round was travel, so all the questions and answers were related to travel. The Visual Round this game was Vintage Landmarks, so each team had a printout of ten landmarks that they had to name for an opportunity to gather ten bonus points. This game Fish Tots took first place, with Nicky Flash coming in close in 2nd place. Here's a question that only two teams answered correctly:
What part of the body is divided into the duodenum, the jejunum and the ilenum?
We had a lot of guesses like the large intestine, the ear, and even just "the digestive tract", but they were all wrong. We wanted, specifically, this answer:
Game 2
This round we didn't lose very many teams, so it was still a pretty packed house for more trivia fun! Since this was the 2nd game the teams had a bonus Kitchen Timer Round that allowed for six additional points to be added to the final score, hopefully allowing a team that missed a few questions to jump back into the lead. Alas, the turnout was the same, though, with Fish Tots and Nicky Flash again taking 1st and 2nd place, respectively. The Kitchen Timer Round question was name the six wives of King Henry VIII, so the teams had two minutes to put down all six wives. The Theme for the 2nd game's Themed Round was Let's hear it for the Children, so the questions/answers revolved around children. Here's one that nobody got exactly right:
For which company did Al Bundy work in the TV sitcom Married...With Children
There were a lot of teams that got very close, within a word or two of the full title, but nobody had it 100% correct. The correct answer was:
Join us next week for more fun, FREE, trivia with PubGuys and World of Beer - Ft. Worth! They're always celebrating Taco Tuesday as well, so you can get some great tasting cheap tacos while you flex your brain muscle. Not only that but their beer selection is almost unbeatable, and I guarantee you would be able to try all of them in just one visit. If you did we'd probably have to shovel you off the ground! I'm here every week, you should join us! Until next time!
- Desmond AKA "Thassodar" or D-munny
Do not forget to keep checking Facebook, Twitter, Instagram, and right here at pgtrivia.com for bonus point opportunities, #didyouknow spectacularness and more.