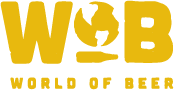 It's right before Thanksgiving at World of Beer - Ft. Worth with PubGuys Trivia, and we were going strong this week with almost 40 players and 9 teams. As always we're doing live, FREE, trivia each week at World of Beer - Ft. Worth, and this week was no different. Every time we play there are two games with a Themed Round, as well as a Kitchen Timer Bonus Round and a Visual Round. The game runs from 7 to 9 PM and is concurrent with World of Beer's Taco Tuesday special, when you can get their delicious tacos for a discounted price. If you didn't make it this week let me tell you what you missed:
Game 1
Got Here Late joined us once again this week, as well as Hoes for Sho and Jerk Store. We hadn't seen IPA Lot in several weeks, and we had some new faces like ATMs and Turduck-win with us as well. The theme for the Themed Round this game was One for the BIRDS so all the questions and answers that round referenced birds. There was also a Visual Round, in which each team had until the end of Round 3 to turn in a visual guide for a chance to add 10 bonus points to their score. This week Jerk Store took 1st place, with Turduck-win taking 2nd place. This week, surprisingly, there was no question that stumped everyone. And even the question that had the least amount of answers had at least four teams get it correct. Here it is:
A little over half the teams got the answer incorrect but, as mentioned, four teams said:
Game 2
We lost a few teams in-between Game 1 and Game 2, but we still had just about 30 players stick around for another chance to win a $25 or $10 gift certificate to World of Beer. This round had a Themed Round as well, and the theme was: It's the clothes that make the man. That meant that the questions/answers that round were all related to clothing. Instead of the Visual Round we had a Kitchen Time Bonus Round that also gave teams a chance to win 10 additional points. Jerk Store ended up getting 9 out of 10 answers correct during that round, and subsequently won the game as well. Coming in 2nd place this time was Aimee's Balls, down by only 3 points. Here's a question that stumped almost everyone:
The answer, unfortunately, was not "a F*CK TON", although I wouldn't doubt a celebrity somewhere has ordered a nebuchadnezzar for their private stash. The correct answer was:
That's all for this week, with a surprisingly dense crowd for the few days before Thanksgiving. Perhaps more people were in from out of town, so more people brought their friends and family. Either way we had a blast here at World of Beer - Ft. Worth with PugGuys Trivia, and we will definitely be back next week for more fun. Be sure to come on out, you know I'll be there! Until next time!
- Desmond AKA "Thassodar" or D-Munny
Do not forget to keep checking Facebook, Twitter, Instagram, and right here at pgtrivia.com for bonus point opportunities, #didyouknow spectacularness and more.