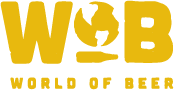 We're back at it again with PubGuys Trivia at World of Beer - Ft. Worth! This week wasn't a tournament of champions like the past two weeks, but we still had almost 40 players come out for some fun, FREE, trivia! Each week we're here from 7 to 9 PM with two full games, giving everyone in attendance two chances to win a $25 (1st place) or $10 (2nd) gift certificate to World of Beer. They also have a Taco Tuesday special going, as well as over 100 beers on draft or in bottles. Add to that a full bar, FREE trivia, and great music, and you have a recipe for greatness! Here's what happened this week:
Game 1
Got Here Late has been the most consistent week to week, along with the team with an ever-changing name week to week, We Will Abandon Calvin. We also had some new faces in the house with TNA, Bridezilla, and Blood Gods coming out to workout their brain muscles as well. Every game we have a Themed Round for Round 2, and this game's theme was: Some Like It Hot. All of the questions that round had something to do with heat, and your team would receive a bonus point for getting it correct. On top of that we also had a Visual Round that was due at the end of Round 3, in which each team is provided with a visual guide that's worth 10 points. This week's Visual Round was "T Logos".
This game Got Here Late took 1st place with a 1 point lead, and we had a 3-way tie for 2nd place! After a tiebreaker involving candy canes TNA guessed the EXACT correct answer, giving them the $10 gift card 2nd place prize. Here's a question that stumped everyone:
Almost everyone said Chevy Chase, John Belushi, or Dana Carvey. Unfortunately they were all incorrect, it was:
Game 2
We lost quite a few teams from Game 1 to Game 2, but we still had just about 20 players still in the game. The scores were reset, the prizes were distributed, and the drinks were flowing, so we rolled right into Game 2. This time the Themed Round had the theme: da bomb, so all the questions/answers that round had something to do with bombs (mostly bombers and f-bombs). Replacing the Visual Round from Game 1 we had a Kitchen Timer Bonus Round. Taking place at the end of Round 3, we gave each team a time limit to add 10 points to their final score. The question for the Kitchen Timer Round this week was:
Name the 10 chemical elements whose symbol begins with the letters 'A' or 'K'.
The team formerly known as Blood Gods, now Kill Them All!, ended up taking 1st place. Our resident World of Beer staffers, along with a solo player at the bar, ended up winning 2nd place! Here's another one that stumped everyone:
Which actress is the only Academy Award winner in history whose parents were Oscar recipients themselves?
There were a lot of great guesses, but I didn't know this one myself. The correct answer was:
So we wrap up another week at World of Beer - Ft. Worth and PubGuys Trivia! IF you missed us this week, we'll return again next week with another round of FREE trivia! Come on down and join us after a day full of mundane, mindless work, just to give yourself a break. It's always fun to see new faces, and I hope to see you next week! Until next time!
- Desmond AKA "Thassodar" or D-munny
Do not forget to keep checking Facebook, Twitter, Instagram, and right here at pgtrivia.com for bonus point opportunities, #didyouknow spectacularness and more.