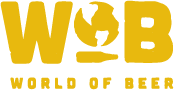 Another week, another free game of trivia with PubGuys at World of Beer - Ft. Worth! This week we had just about 30 players enjoying some great beers and awesome food, all while challenging themselves with some FREE trivia! Every Tuesday anyone who comes out to World of Beer gets a chance to win a $25 or $10 gift card for 1st and 2nd place, respectively. Since there are two games every week there's always two opportunities for teams to win, even if you arrive late! If your team registers ahead of time you can get a free bonus point as well! I can't think of a reason NOT to come out!
Game 1
This week we saw the return of Fish Tots to give Shit Show a real challenge! Got Here Late was also there giving it their best shot, and Law and Disorder also made it out again for their 2nd week in a row. We had some new teams like Grumpy Man's Angels and the team that used my name, Desmond, but unfortunately did not win the game. The theme for Game 1's 2nd round was Dogs and Cats living together, meaning that all of the questions and answers that round referenced cats and dogs. At the end of this game Law and Disorder ended up winning the game by one point over Got Here Late. Here's a question that stumped everyone during Game 1:
Some people said "Find Your Happy" or even "Just Google It", but they were all wrong. The correct answer was:
Game 2
This game we had some name changes but everyone still stuck around for another chance to win a World of Beer gift card. This time the theme for Round 2 was Colorado, meaning that all the questions/answers had something to do with the state of Colorado. Fish Tots ended up coming out ahead this game, with a one point win over Law and Disorder. Got Here Late was in 3rd, but still nowhere close to the scores for 1st and 2nd place. Here's a question that stumped everyone during Game 2:
Answers were flying around: Iraq, Nepal, Taiwan, and India, to name a few. But ultimately nobody guessed it right:
That's it for this week's trivia at World of Beer - Ft. Worth with PubGuys! If you knew any of those questions that stumped everyone else you owe it to yourself to come out! One of them was worth three points and, looking art the scores, that can give any team a pretty good lead. There's also a Visual Round for Game 1, and a Kitchen Timer bonus round for Game 2, and they typically give everyone an chance at 10 additional points. If you couldn't make it this week make sure you come out next week! I'll be there, hope to see you! Until next time!
- Desmond AKA "Thassodar" or D-munny
Do not forget to keep checking Facebook, Twitter, Instagram, and right here at pgtrivia.com for bonus point opportunities, #didyouknow spectacularness and more.