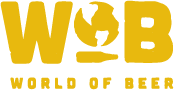 Less than a week until Christmas, and then another short week until New Years! This week at World of Beer - Ft. Worth with PubGuys Trivia we had over twenty players playing FREE trivia with us! As I mentioned last week, this week was your last chance to get a great stocking stuffer for your friends and family, with a FREE* $25 or $10 gift certificate to World of Beer! We're here every week from 7 to 9 PM during their Taco Tuesday special, as well as their 25% off cans and bottles for World of Beer Membership Club members. If you couldn't make it this week here's what you missed:
*FREE if you WIN!
Game 1
This week we saw the return of Got Here Late and Aimee's Balls, who were joined by Six Braincells and Palladinos 3. Each game we have a Themed Round for Round 2, in which all the questions and answers follow a common theme. For Game 1 this time the theme was: Merry Christmas. Also, for Game 1 we had a Visual Round that gave each team a chance to add 10 points to their score. The Visual Round theme this week was: Name The Holiday Special. At the end of Round 3 everyone turned in their scorecards, and their Visual Round, to get the final winner! Aimee's Balls and Got Here Late ended up tying for 1st place, but after a tiebreaker question Got Here Late took 1st! Here's a question that almost stumped everyone:
Most of the teams thought it was somewhere close by, like the Pacific Ocean, or somewhere in Texas. Only one team got it right:
Game 2
In Game 2 we had most of the same teams, with a few people leaving, but we still had over 20 players with us to try to win a $25/$10 gift certificate to World of Beer! Again, we had a Themed Round for Round 2, but this time the theme was: I love Beer and Wine, so the common theme for all of the questions and answers was beer and wine. Replacing the Visual Round from Game 1 was the Kitchen Timer Bonus Round. At the end of the game each team was given a time limit to put down 10 answers to the following question: In a calendar year what are the last ten officially recognized federal holidays by the United States Government? After the Kitchen Timer Round we found out the final winners, with Got Here Late and The Team With No Name taking 1st and 2nd, respectively. Here's one that stumped all but one team:
What southern American city produces most of the egg rolls sold in grocery stores in the United States?
This is a tough one, especially because there are many densely populated Asian areas all across the United States. Only one team had it right:
And with that we finish another week of PubGuys Trivia at World of Beer - Ft. Worth! We'll be here next week, and in the New Year, so be sure to come on out and see me for some FREE trivia! Don't forget to register for the game ahead of time on our website for one extra point to be added to your score! Sometimes that one point can make or break 1st and 2nd place, so make sure you set a reminder! Until next time!
- Desmond AKA "Thassodar" or D-munny
Do not forget to keep checking Facebook, Twitter, Instagram, and right here at pgtrivia.com for bonus point opportunities, #didyouknow spectacularness and more.