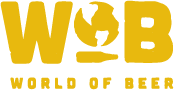 The PubGuys have been really growing over the past couple of months. Did you know what you can now enjoy your favorite "Pubtainment" company on 4 of the 5 weeknights? If not, you should check out the "Where to play" page on the website. I highly encourage you to visit one of our other locations and/or other products, especially our Bottlecap Bingo right here in Fort Worth every Thursday night.
Congratulations to And in 1st (puppy power), 1Q12P, and Repeal the 19th aka Polo Is Not A Sport (yes it is).
See you folks on Sunday for the Championship game.
The phrase that pays (for regular Wednesday Trivia): Congratulations Elizabeth and Trent (They tied the knot)
See you Wednesday
PGTerrill
Do not forget to keep checking Facebook, Twitter, Instagram, and right here at pgtrivia.com for bonus point opportunities, #didyouknow spectacularness and more.