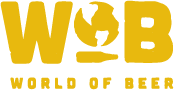 How about some trivia on a special date? 02/22/2022 is a date that nobody will ever see again in this lifetime! Why not spend your evening with some FREE trivia and a chance to win a $25 gift card (1st place) or a $10 gift card (2nd place) at World of Beer - Ft. Worth? Every week on Tuesday it's also Taco Tuesday so you not only have a chance for a gift card, but you also get to try their delicious tacos for a cheap! Not to worry, though, their full menu is also available, and all their food is amazing. There's a cold front coming through, too, so everyone was out tonight to get their mind off the incoming cold weather.
Game 1
This week saw the return of Budgie Butt Stuff and Got Here Late; both teams were joined by my hometeam The Team With No Name! I used to play trivia at The Brickyard with this team, and they deserve honorable mention for getting 3rd place in each game. We also had other newcomers like BCK and The Dali Lamas, and they had a strong showing against Trudeau's Truckers and Power of 2. Ultimately Budgie Butt Stuff took the win with a commanding lead over Power of 2, at 30 points! The question from Game 1 that stumped almost everyone:
Which dot-com company that had its heyday in the 90s is credited with the development of Javascript and the Secure Sockets Layer Protocol for secure online communication?
My personal guess would have been Sun Microsystems. We also had other guesses like Adobe, Google, AOL, Oracle, and Yahoo!, but they were all incorrect. The correct answer was:
Game 2
During the second game everyone stuck around for more FREE trivia! This time, though, Budgie Butt Stuff was given a run for their "money", with Patrick (a single person team) almost winning the game! If only he hadn't bombed on the last round, he would have won! Alas you can't win every game, though. Close runners-up from the previous game, BCK, ended up winning the game by ONE point! Coincidentally 1st, 2nd, and 3rd all had a one point margin! Just goes to show that if you know your trivia ANYONE can win! Here's a question that stumped all but one team:
I think I could literally see the gears turning for some people while they racked their brains for the answer. I thought Holy was the best answer for this one, but we had a number of incorrect guesses. It's kind of ironic because Thursday World of Beer - Ft. Worth is HOSTING a Schitts Crrek trivia! The correct answer was:
Join us Thursday for some Schitts Creek trivia at World of Beer - Ft. Worth! Their awesome staff will be here to serve up one of their myriad of beers, and one of our hosts will be here to guide you through the tough questions. If you can't make it Thursday I'll be out here again every Tuesday for PugGuys Trivia from 7 to 9 PM. If you knew any of the questions that stumped everyone else be sure to make it out! I hope you enjoyed your evening on this very special Tuesday! Until next time!
- Desmond AKA "Thassodar" or D-munny
Do not forget to keep checking Facebook, Twitter, Instagram, and right here at pgtrivia.com for bonus point opportunities, #didyouknow spectacularness and more.